I learned to drink coffee quite early – if my Daddy was drinking it – I was drinking it.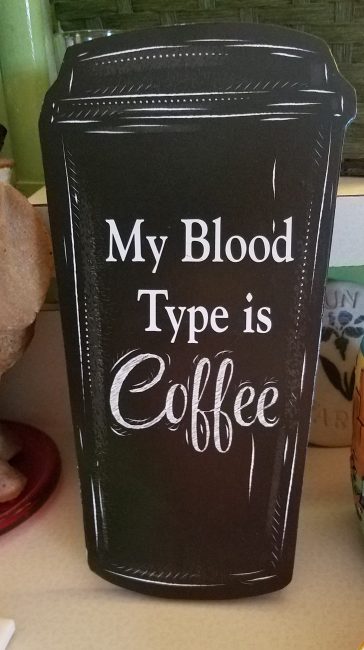 Now, when I say coffee, I don't mean dish water.  I mean COFFEE.  You know, not all coffee is created equal.  If you can see the bottom of the cup – that's not coffee.  I want it strong.  That's not to say I drink it black.  Wish I could learn to do that, but I do like my cream & sugar.  And, that's CREAM – half and half at the very least… and sugar.  Visitors a few years ago got me started on raw sugar and that's my first choice these days.
So, I have a multitude of coffee mugs, AND coffee signs.  And that's okay – I love them all!  A lot of my cross stitch designs are coffee related (imagine that).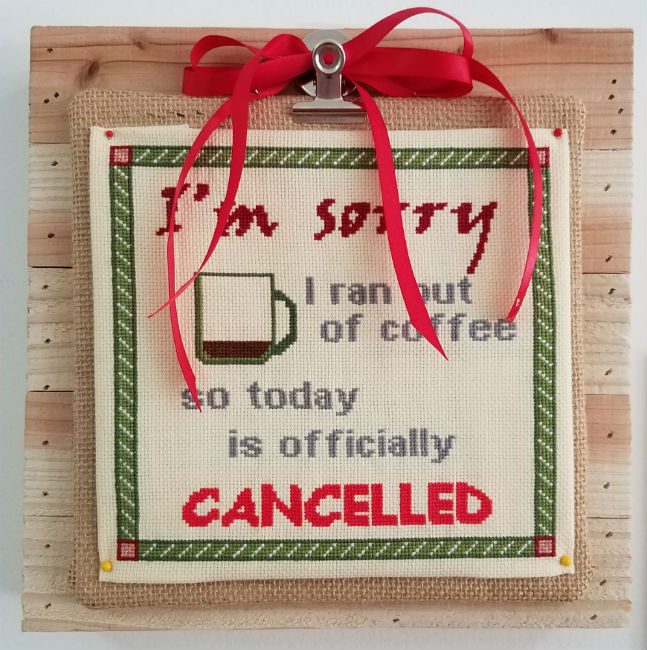 I learned to drink Community Coffee (Dark Roast) when Chuck was working at Ft. Polk in Louisiana and I spent a month there.  I was hooked.  Back then you couldn't buy it in Alabama and it was before 'online' anything.  So, #2 son and DIL in Texas bought it in large quantities and mailed it to me.  And, when we visited, we made trips to all the local grocery stores and bought all they had.
Fortunately it's available in many grocery stores in Alabama now and of course you can now order it online.  I have tried other brands, but for me at home….
I got used to coffee made by a Keurig at church.  I LOVE the coffee station in the back of the church.
So I recently converted to one at home – it was on sale AND – it's red – matches my kitchen.