<sigh> Since it's such a chore to get all the Christmas decorations out and up, and since I'm traveling some this year – I had decided to NOT have a Christmas tree this year.  I've never not had a tree.  I remember the last tree when I was a teenager at home (yes, I can remember that long ago 🙂 ).  My mother had decided no tree – too much work.  I was mortified!  My Dad and I went out and cut a tree and I decorated it.  How could one not have a Christmas tree?
But this year just felt like more work than I could handle, so no tree.  I've  had an "elephant tree" for years, and a "Barbie tree".  Even have a "purple tree".  But it all just felt overwhelming this year.  Here's last years's tree.  Each ornament means something to  me – and I love them all.   Actually, my tree has looked pretty much the same for years – just an added ornament or two.  And, that's fine with me.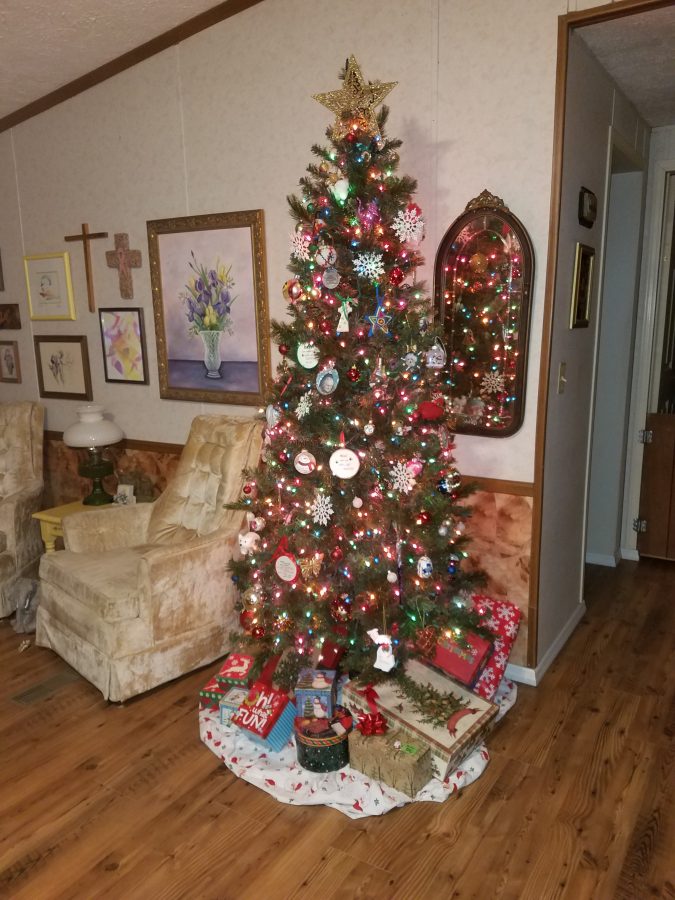 Did get my little outside tree out and ready – got the 'big tree' in the upstairs window all nice and lighted for the world to see.  (The big one upstairs was really easy – I never took it down from last year.)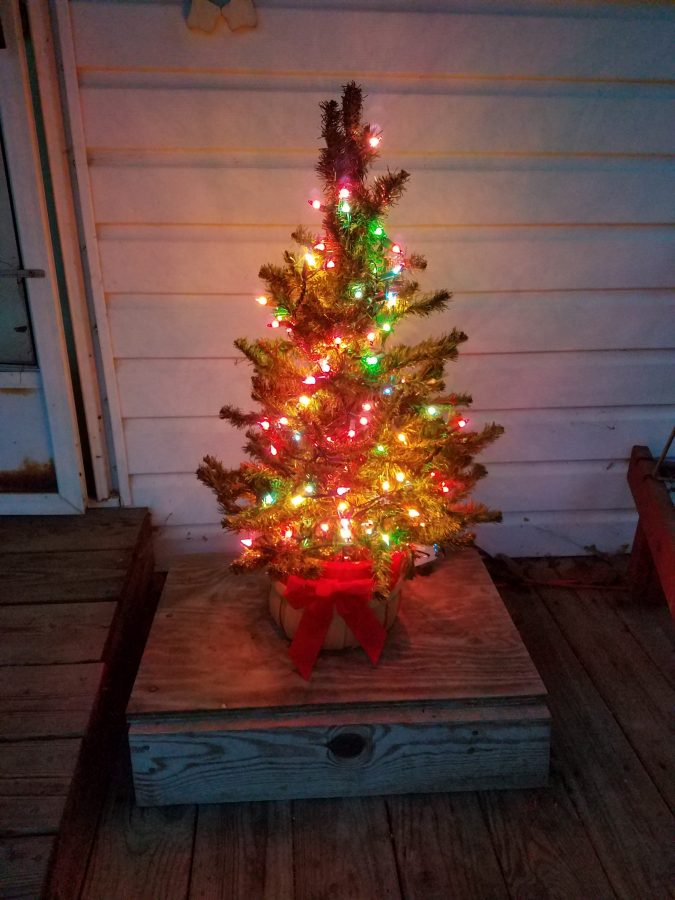 Got a few simple decorations out and lights up… But that big tree in the living room and ALL those other decorations that I usually put out just felt like more than I could handle.
Until yesterday!
I just couldn't stand it anymore.  I had to have a tree.  I kept hearing one of my grandsons saying, well get a small tree.  And actually, I already had a small tree – sits in my entryway all year long.  So I moved it, plugged it in, got one small box of ornaments out and while I do not have a big tree this year….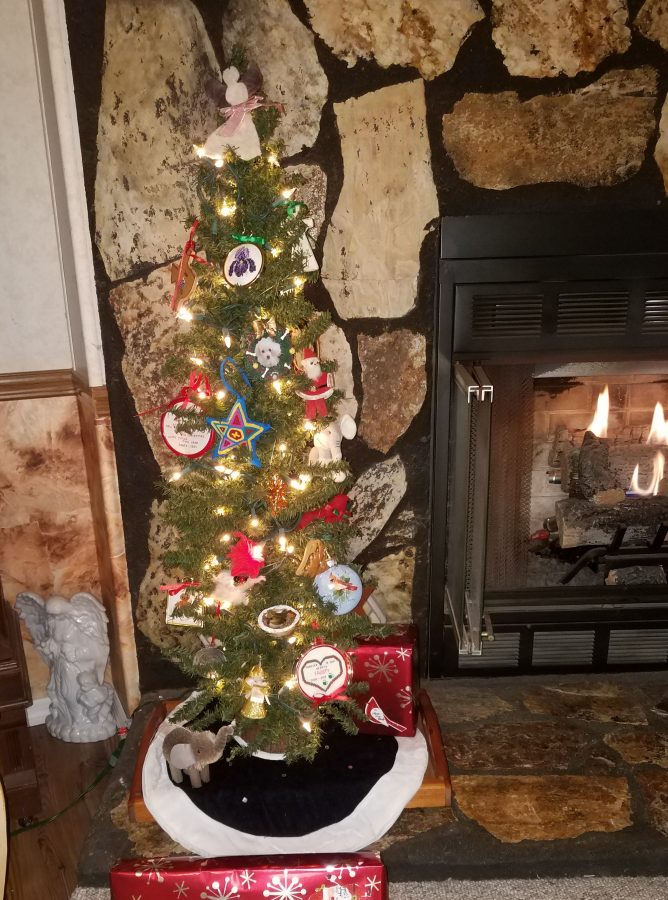 I do have a tree – with some of my favorite ornaments on it.
And besides, I have two new ornaments this year.  One is the adorable elephant sitting on the tree skirt and the other is a lovely handpainted one feaaturing a cardinal on one side and a blue jay on the other.  Look closely and you can see it too.  Both were gifts and I love them.