…. and aren't you glad? ☺
The Needlework Market was great – lots of fun, learned a lot, good ideas for my business…. and exhausting.
Was blessed to be able to see my daughter on Friday.  She lives not far from  Nashville, so came over and spent some time with us. ❤  That's always a treat!  AND, once she found out how terrible the hotel coffee was, she went to the grocery store and brought me some 'real coffee'.  She is truly a sweetheart!!!
MiniKoda helped us shop and everyone loved him and had to see pictures of 'real' Koda.
In the meantime, 'real' Koda did well at the sitters – but he loves her and I think she  likes him pretty well, so I'm comfortable with him there.  Though I missed him terribly. I got LOTS of sweet pictures of him.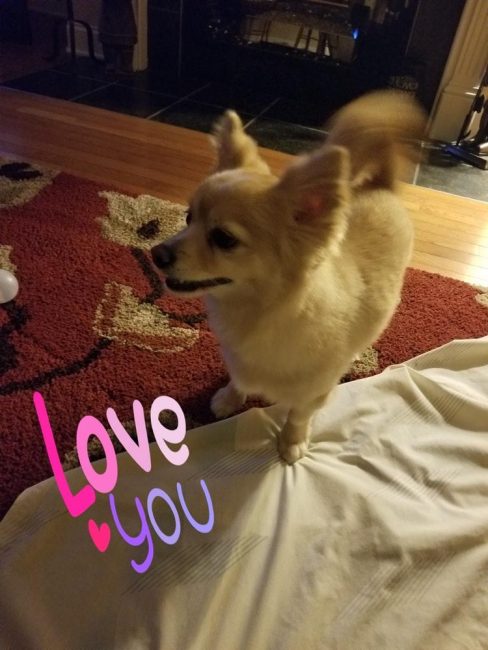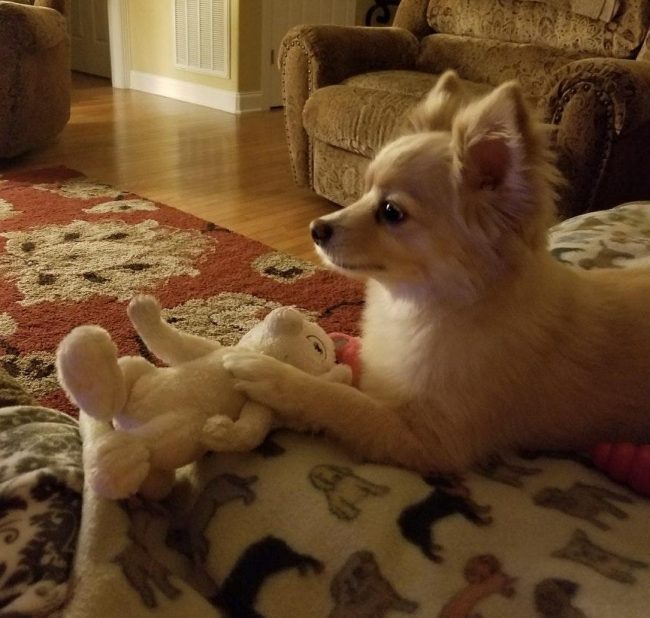 Yeah, he doesn't look like he's suffering too much, though he was pretty glad to see  me and has hardly left my side since we got home.