For those who don't really know me – I do NOT have a green thumb – more like a dull brown or black.
My daughter, my parents, my grandparents, heck, even one of my grandsons – all gardeners, and very good ones.  I didn't get that gene.  However, I do have some pretty flowers (through no fault of my own).
Chuck loved irises 😊 and had gorgeous iris beds.  The beds with iris plants are still there, but few irises.  I've determined they do not get enough sunshine.  They did when he planted them – but things have been growing up for 25 plus years and not so much anymore.  However, there are a couple of determined ones who bloomed this year.
This was one of his favorites and it blooms first every year.
Then there's the yellow one and a very pale lavender one.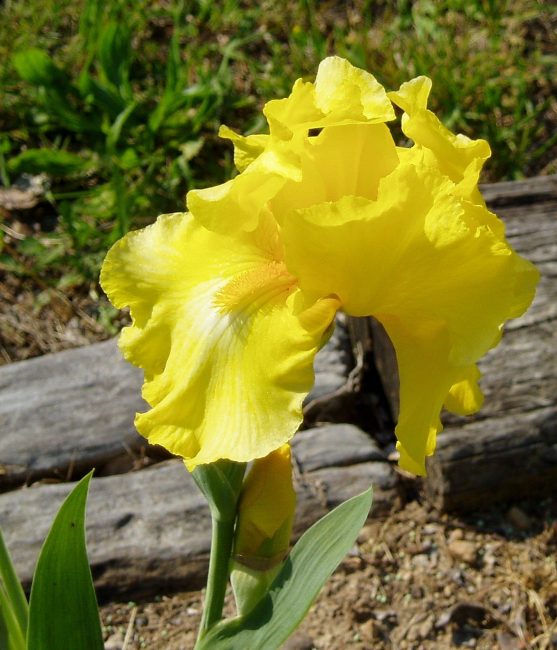 But it's not the irises that I'm excited about this year.  It's "my" peony bush.  This thing has been planted here for 29 years and if I was lucky I got one or two scraggly blooms every year.  Before that it was a gorgeous bush at my grandmothers – I remember it when "I" was a child – an that's a LONG time ago.
Grandson #5 accidentally cut it down a couple of years ago and while I figured it was completely gone, I dredged up some rocks and put around it along with some pine straw and…. it came back – better than since I've had it.
I couldn't resist cutting at least one blossom to bring inside.  They do tend to have tiny little ants on them though, so…
Oh, and you can see the irises across the driveway – NOT blooming.  The ones with the blooms were to the right and out of the picture – the ones with the most sun.