I love my church – Point of Grace. I love the fellowship, the Praise and Worship, the Pastor and his sermons, and the coffee  ♥
Yes coffee… and usually donuts on Sunday morning.  It's where I normally head first. 🙂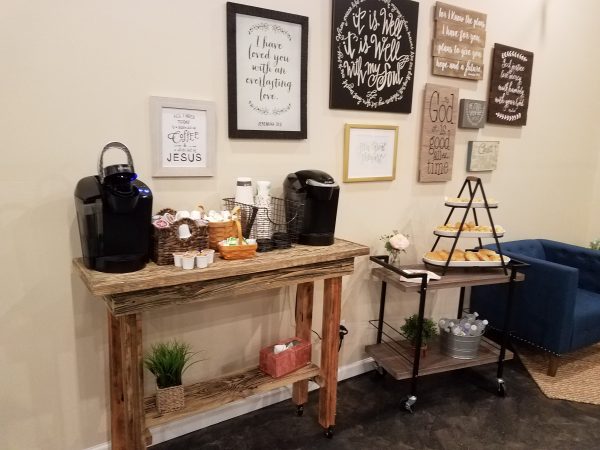 There are no friendlier people on the planet and I felt at home the first time I walked in the door.  There's always someone at the door to great you and make you feel welcome.
One of my favorite things is Praise & Worship – and ours is great – a mixture of Contemporary and old favorites.  Our Leader is Kendra Smith and she has a great team (they'll probably be real excited to see their picture here 😏).
Brother Randy Evers is my pastor and he manages to get an excellent sermon into a short period of time.  I appreciate that!  Pam Evers is usually found in the nursery – and we seem to have a pretty good number of little ones.
Point of Grace is a small church on Hwy 79 in Guntersville.  We have talented men in our congregation who have created a brand new stone sign, with stone on the front of the building and a spiffy new entrance.
So, if you live in the area – or are just passing through…. we'd be happy to have you join us on Sunday – service starts at 10:00 AM and is usually out by about 11:15 AM – and of course, there's coffee.