I missed posting last week – life just got in the way…. seems to have a habit of that happening.
I had a blog a few years ago about my hometown and have much better pictures these days, so thought I'd show you a little about where I live.
Guntersville is actually a penisula in the Tennessee River – surrounded on 3 sides by water. Now, I don't actually live IN Guntersville but that's my address. This is an incredibly scenic area with the lake and mountains and southern hospitality – what more could you ask.
The lake was formed in 1939 when the dam was finished and water backed up from the Tennessee River.  Not much room to stretch out, and there's still a lot of 'green' here.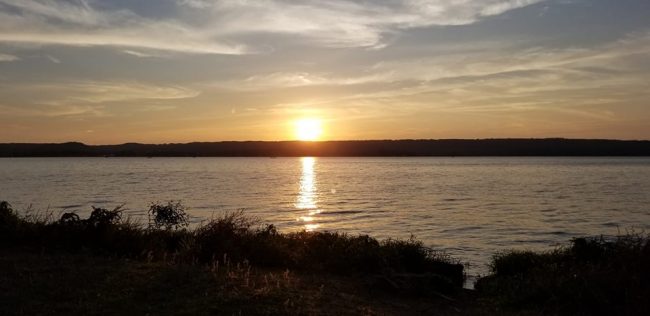 Big river bridge.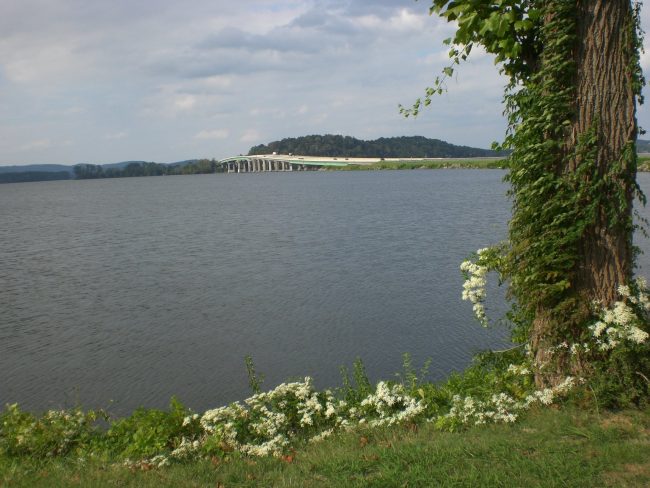 Public fishing pier.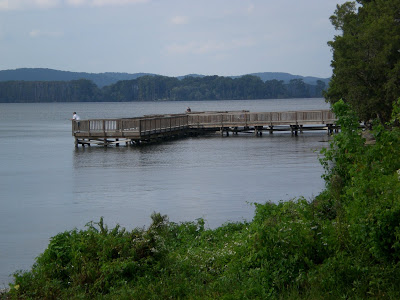 Downtown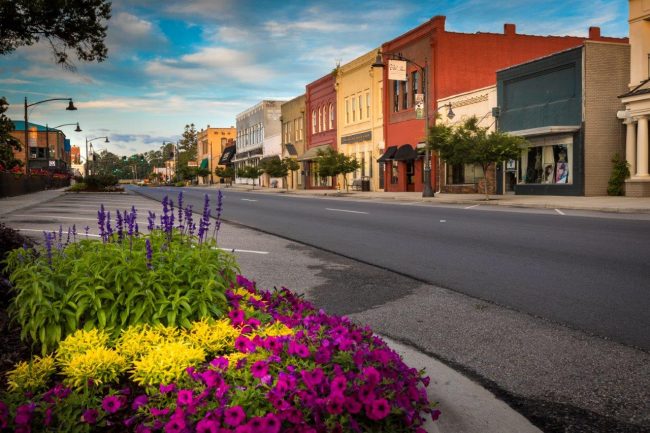 We have an gorgeous state park that sits on a mountain overlooking the lake.  One of my grandson's got married on the balcony a few years ago.

I lived away for many years, and am so blessed to be able to be back (for the last 29 years 🙂).  I cross one of the causeways every time I go into town and truly marvel that I'm allowed to live in a place so beautiful.   If you're interested – here's more info on my little town http://www.guntersvilleal.org/index.php