I am blessed to have eight wonderful grandchildren – six boys (well, young men now) and two girls (okay, two young women)….. who all live far away 😰 So, I was doubly blessed recently when my youngest granddaughter visited from Iowa – and that's a LONG way.
She drove down by herself and spent a few days visiting with friends (she lived here during her high school days).
She went to church with me on Sunday and everyone told her how beautiful she is.
We went to lunch at Wintzell's Oyster House – one of my favorite places.  It was a pretty warm day so we sat inside, but the view is outstanding (and so are the oysters).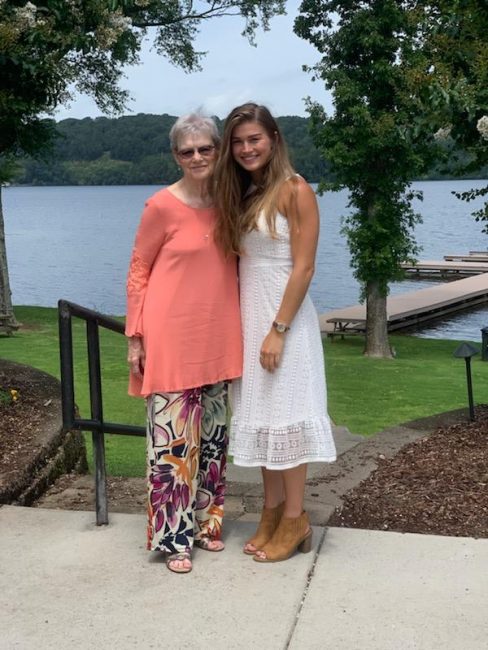 We were also able to go to "our" favorite restaurant in Huntsville, Jason's Deli where they have THE best salad bar in the world, plus pretty darned good sandwiches too.  We were able to shop a bit that afternoon too.
Didn't get a lot of pictures, but had a wonderful visit.  Only problem – she had to go back to Iowa – where she's about to start her last year of college at Iowa Wesleyan University.