I hate to talk about my health.  There are so many people who have such worse problems than I do, but this is written as a way to let friends know what's going on with me.
After my fall in October of last year I had a heart monitor implanted  and was diagnosed with "Paroxysmal Supraventricular Tachycardia" – a long term for an occasional very rapid heartbeat.  Mine also goes nuts with skipping and feels like flipping at times.
I'm writing this ahead of time because as you read this, I will be at Huntsville Hospital.  I'm scheduled to have a Cardiac Ablation, a procedure that creates small scars in your heart tissue.   I've asked for opinions from family and a few friends and have seriously prayed.  This was not a light decision, but I'm not crazy about the possibility of a stroke or heart attack, nor am I pleased with the medication (which of course has side effects and isn't solving the problem anyway).  I am hopeful this will take care of my problems and I'll be able to stop taking the medication that I'm on and go back to feeling like my "old energizer bunny self".  I had to be there at 6AM – that's EARLY from my house.  I should be able to go home on Friday – so not a long stay.
And, no coffee when you're reading this. ☕  Now that's bad! 🤨
Two of my sons arrived Wednesday afternoon to be with me and probably boss me around for a couple of days afterwards.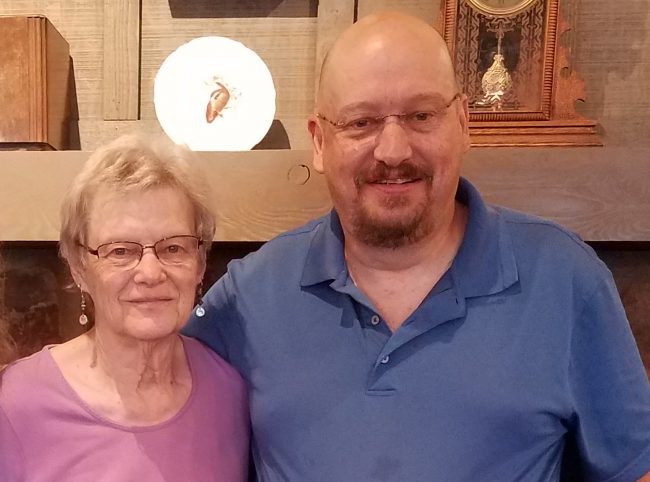 I won't be able to drive for 7-10 days so I'm going to enjoy my 'at home time', do some cross stitching, maybe some writing (I want to write a family history on my Dad's side) and just generally relax.  I know I'll have 3 creatures who think they have to be close to me at all times that will be pleased that I'm home.  🐶🐱🐱
I don't "do nothing"  real well, so we'll see how that goes.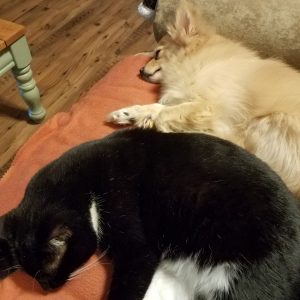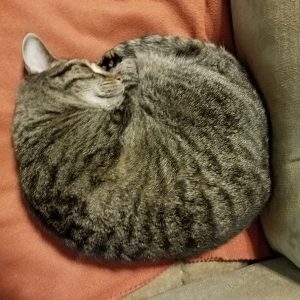 Sasquash (more on him later) will be keeping me company and will be there for me to squeeze.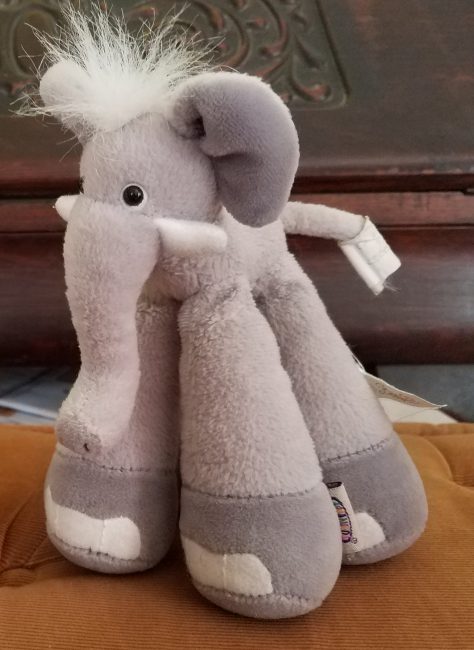 One of my favorite scriptures in Det. 31:8 "The Lord God will go before me.  He will never leave me nor forsake me.  I will not worry and I will not be afraid."
Probably more information than you wanted to know, but if you've read this far and are a praying person, I'd appreciate a couple for me.