… granddaughter #1's wedding.  Don't have many pictures yet – but here goes.
This is the lovely bride (and me) outside the country club where the Bridesmaid Luncheon was held.  Southern Texas so the weather was a bit brisk (for me), but nice.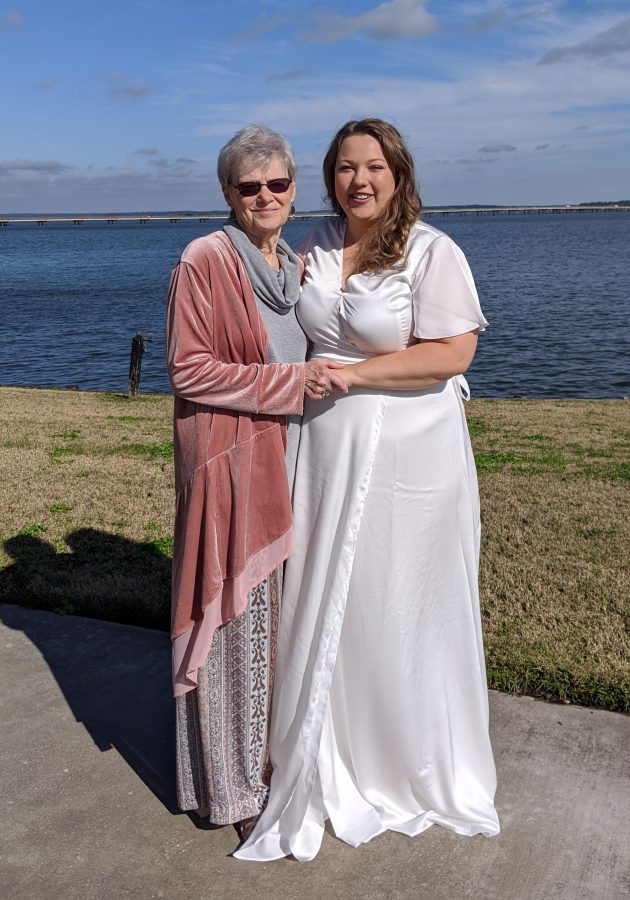 The "3" stranded unity cross that #2 son made for part of their wedding ceremony.  Ecclesiastes 4:12 "…a cord of three strands is not easily be broken."  I think he did a a really good job.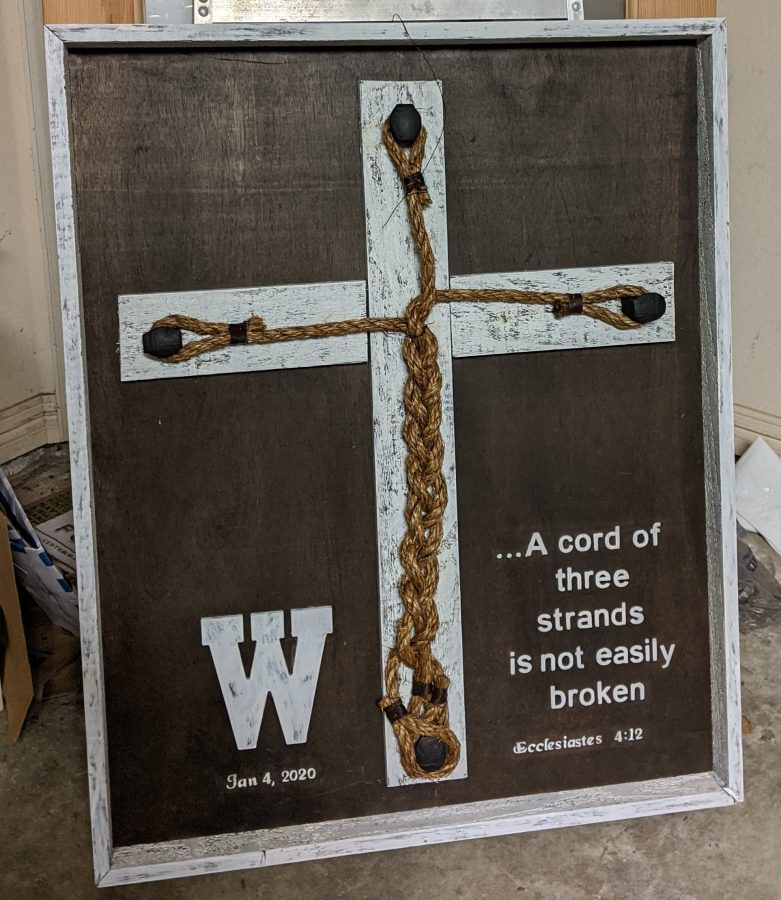 The large "W" above the fireplace – as their last name is Womack – was also made by her Dad.  It was really a lovely venue and "I" especially loved the fireplace.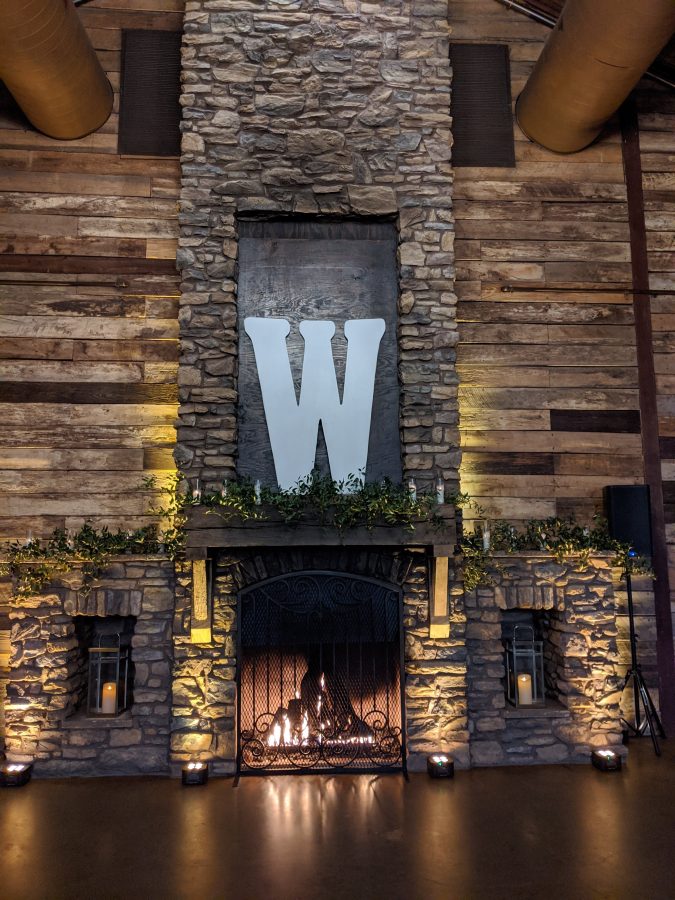 Dad giving the "Dad talk and toast"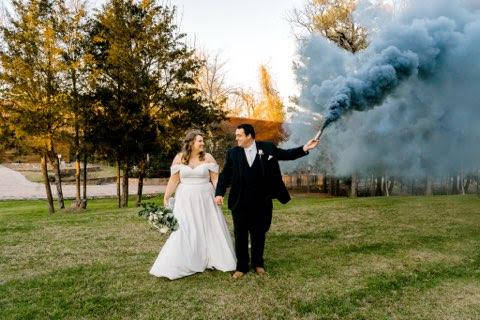 I think they were having way too much fun 😍