While in Texas recently for my granddaughter's wedding I was blessed to be able to visit some 'old friends'.
They lived next door to me from around 2003 or 2004 until around 2015 or 2016 and were the best neighbors ever. So they moved to Texas where they have two sons and to a lake where he can fish pretty much out his back door whenever he wants.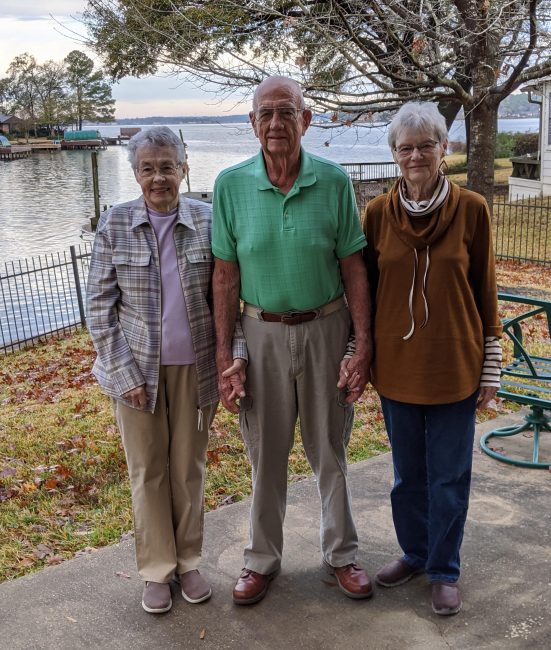 I had a weekly "Cross Stitch Group" for many years that normally met at either my house or her house.  Granted, not all of us cross stitched (I did, of course), but it was a great group for fellowship and tasty munchies.  I think this picture was made in 2007.
This was one of our Christmas outings – they almost always involved food. 😉
Unfortunately the group dissolved – we're just all getting older and some moved away, there were health issues, family obligations, and one passed away.  I miss that group.
So this is the view from ex-neighbor's patio door at sunset time.
Their Texas home was really close to where the wedding venue was so I was able to spend the first night with them and we thoroughly enjoyed catching up.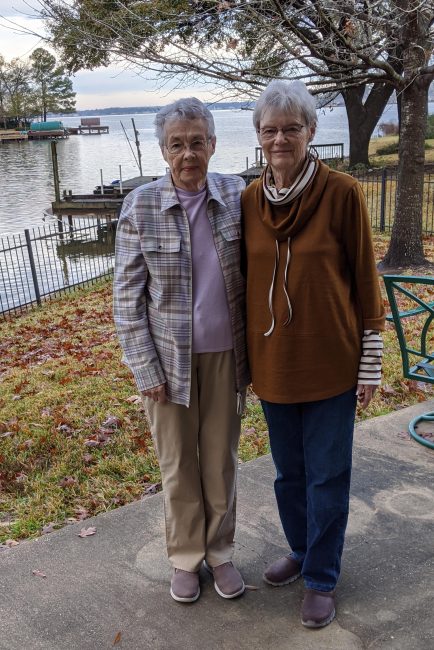 If I could just have brought them home with me!