Survival hobbies – strange name?  Not for me.  I'm a 'hobby kind of girl'.    It's not a bad subject for where we are in the world right now with so many at home who aren't used to that.  I have had numerous hobbies over the years and this just might start a 'mini series' on my blog about hobbies.
I never have a problem being bored – it's just never been an issue for me.  If you don't have a hobby – in today's world there are many thing you can find online to do.  Don't have the correct supplies?  Most things can be ordered online.  But please, stay at home!!!
A friend taught me to cross stitch after I watched her.  I told her, "that would drive me nuts".  Her reply, "you might be surprised".  And I was.  Felt really strange at first, but I was hooked before I finished my first "little starter owl".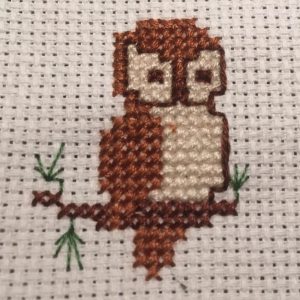 That was 40+ years ago and there's no telling how many times I've 'stabbed' that little needle into fabric.
I had done a bit of embroidery as a child – my grandmother had tried to teach me, but that wasn't my "thing".
Now, back to cross stitch.  I've been doing this for so long, and have worked part-time at a cross stitch shop for 14 years so I have plenty of projects & supplies just waiting for me to start (or maybe finish).
And my house is filled with finished cross stitch – most I've done, but some were gifts.  Even won a blue ribbon at the fair one year.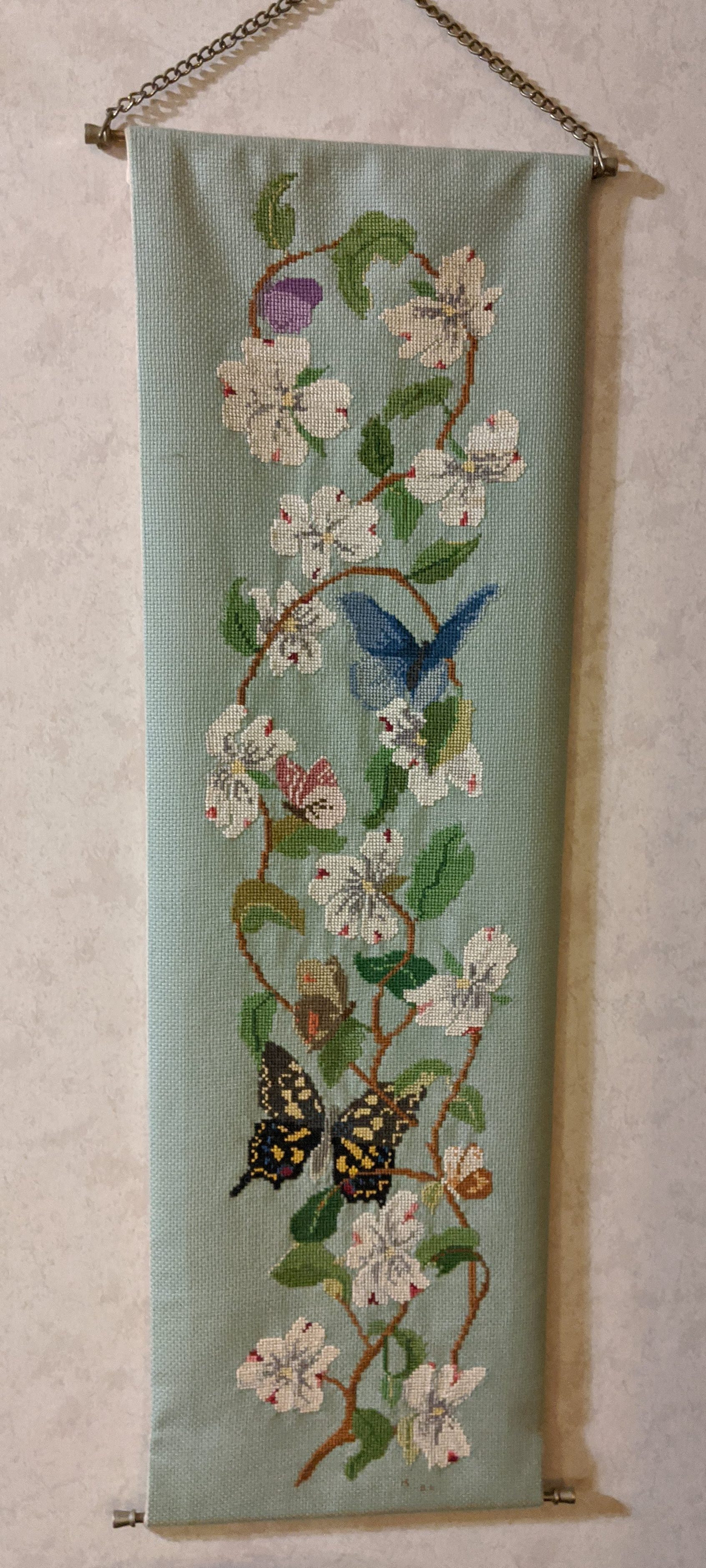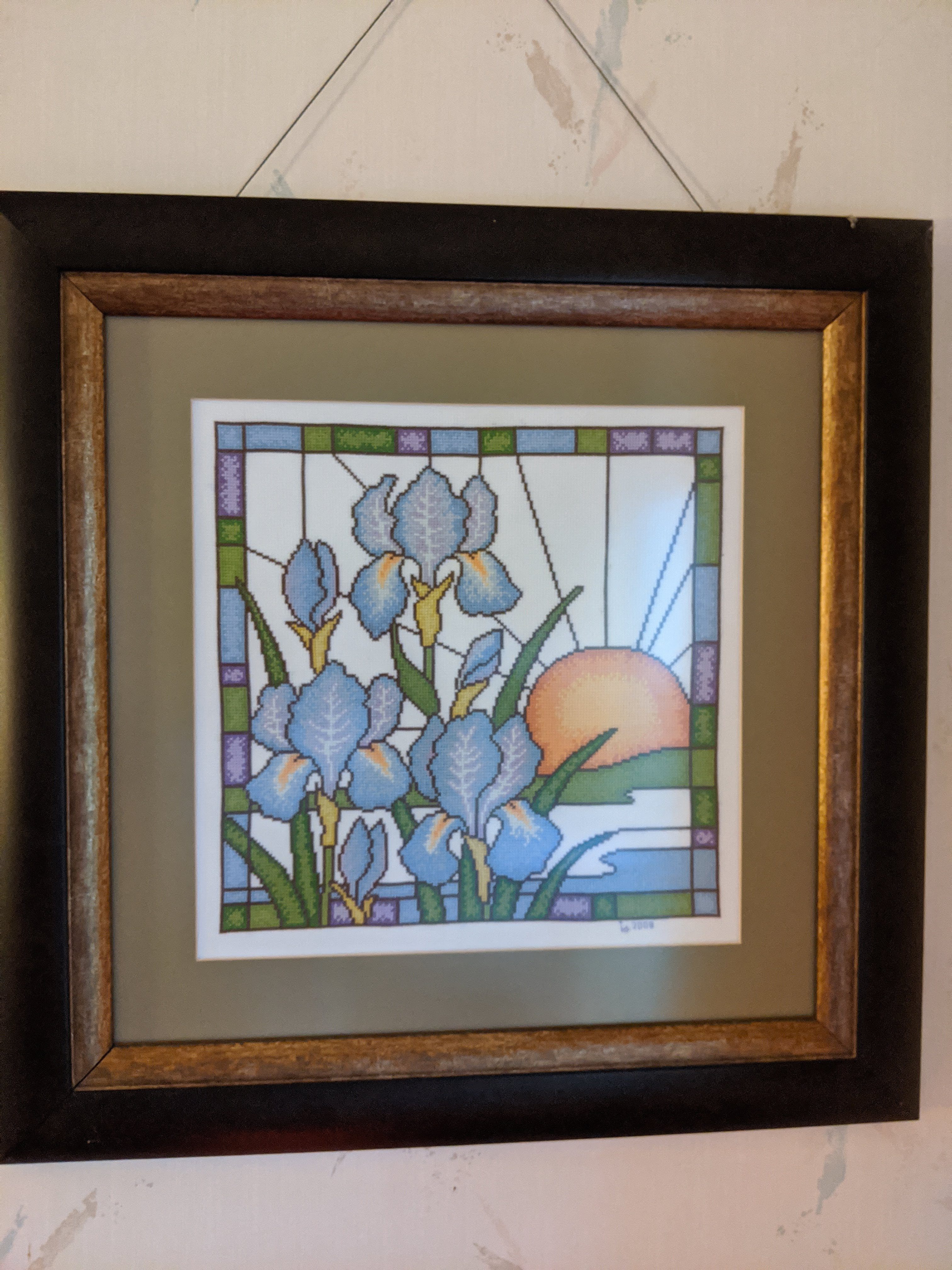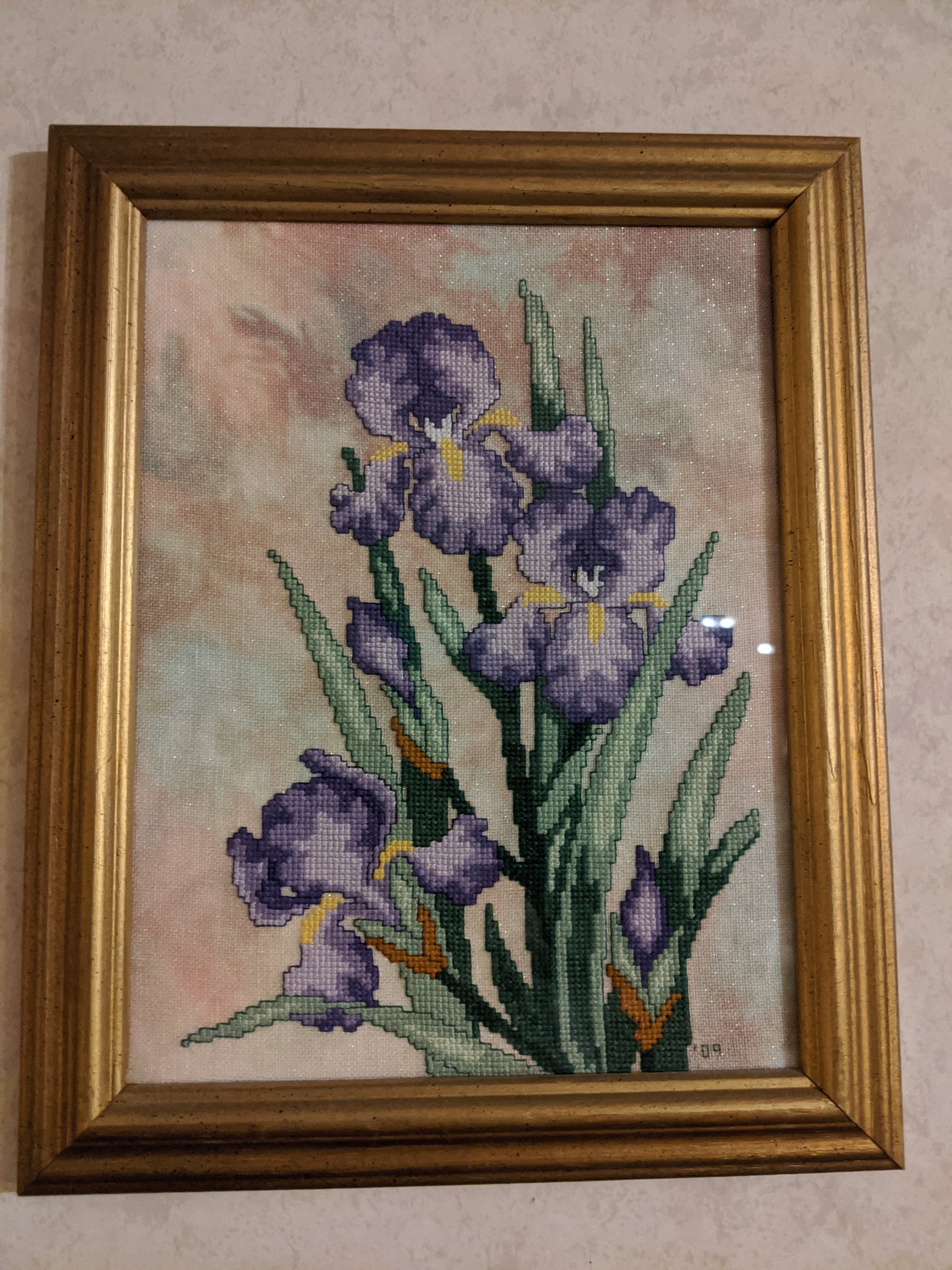 The above are not "nearly" all but a good sampling and all ones that I've done.  So, I'm never at a loss for something to do.  There have been MANY gifts given and a few received.
The above is one of my favorite ones – but not one that I did.  It was a gift from a lady who used to stitch models for the shop.  She did lovely work.  Every square in the cross stitch fabric is stitched.  It hangs over my TV and I enjoy it every time I look up.