That's a question we can ask most everyday now as we hopefully "shelter in place" with the coronavirus running rampant.  I'm a lot over 60 and have had some medical issues with my heart, so I'm seriously trying to be careful.  I could actually be a hermit quite easily under normal circumstances.  I'm okay.  I have friends and neighbors who have offered to help and I have food.  This just "feels" different.  It's not like I really 'want' to go anywhere, it's just that I shouldn't!
It's difficult to believe that two weeks ago our lives were "normal" (whatever that is).  Today it really is like we live on a different planet.  We aren't sure what normal is anymore.  It seems things change daily.
Many are working from home, many are just 'at home' and bored.  I won't live long enough to be bored. 😆  I have a lot of hobbies and activities to keep me busy.
I LOVE to cross stitch and to design new charts.  And, I'm trying to work on a family history book – that's going slower than most other things.
I had finished the design part of this and it was waiting on me to turn it into the wall hanging.  So, I've managed to do the minimal sewing to finish it and get it hung.  I had all these lovely new long earrings and no good place to keep them besides jumbled up in my jewelry box – not my first choice.  Found this pattern in a very old cross stitch magazine and modified it to my size specs and walla – I have a lovely place to put my long ear-rings – and I enjoy just seeing them.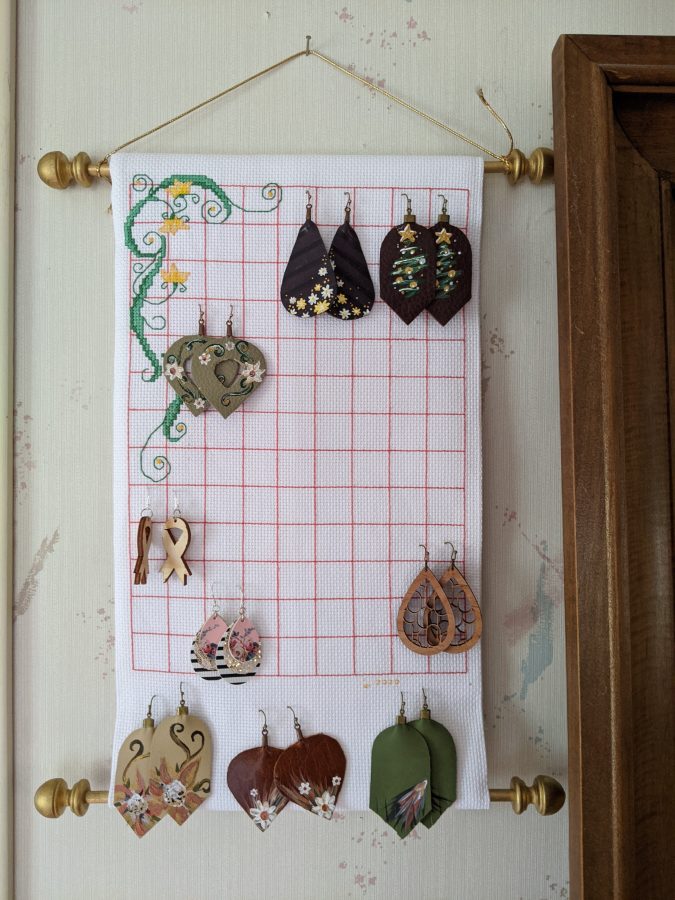 Most of these lovely handmade (and hand painted) earrings were made by my friend Lauryrn at LaLaDesignsbyLala and the wooden ones by Randy at Flashpoint Lazer Engraving   And as you can see, I still have some empty spaces.  Need to pull out some of my long beaded ones to go there.
And, one of my latest cross stitch charts….  I need to get busy and list this one at Iris Originals.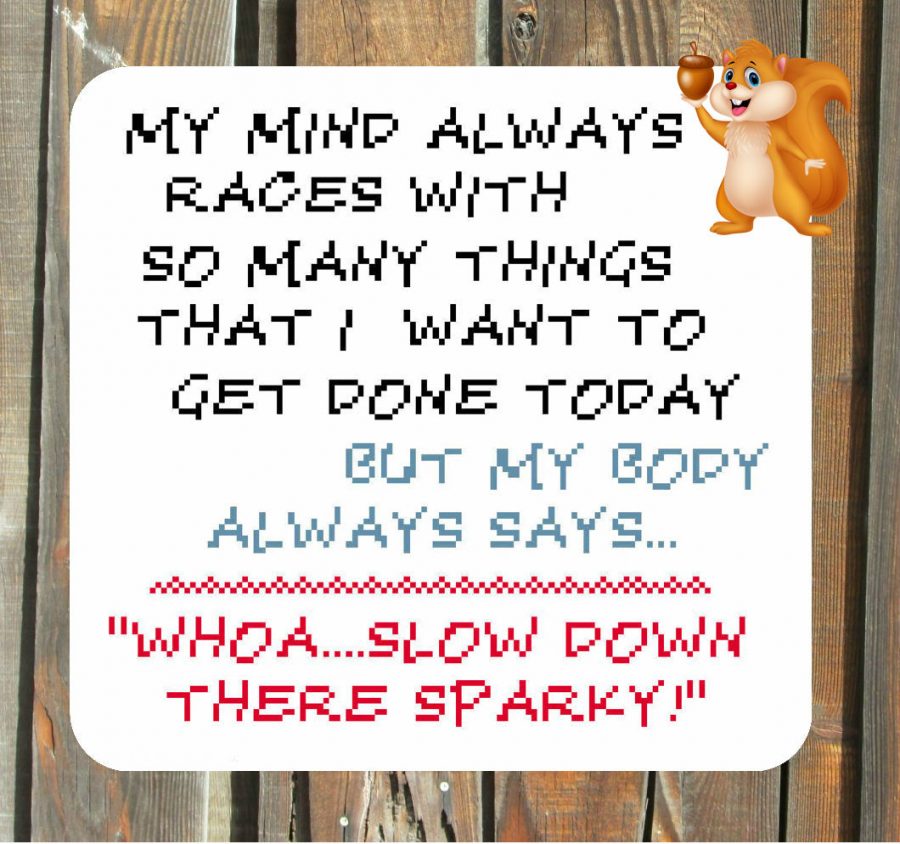 And, thanks to #1 son who spent my birthday week with me doing my list of (some silly) chores, I have some pretty "fairy lights" that sure help to brighten my day when I'm pretty much quarantined and it's rainy & dreary outside.  I borrowed this idea from a couple of online friends and ordered the lights.  However, discovered it was above my pay grade to put them up where I wanted them.  He got them up and I love it.  BTW, the cornice that they're on was a handmade birthday gift many years ago from my hubby.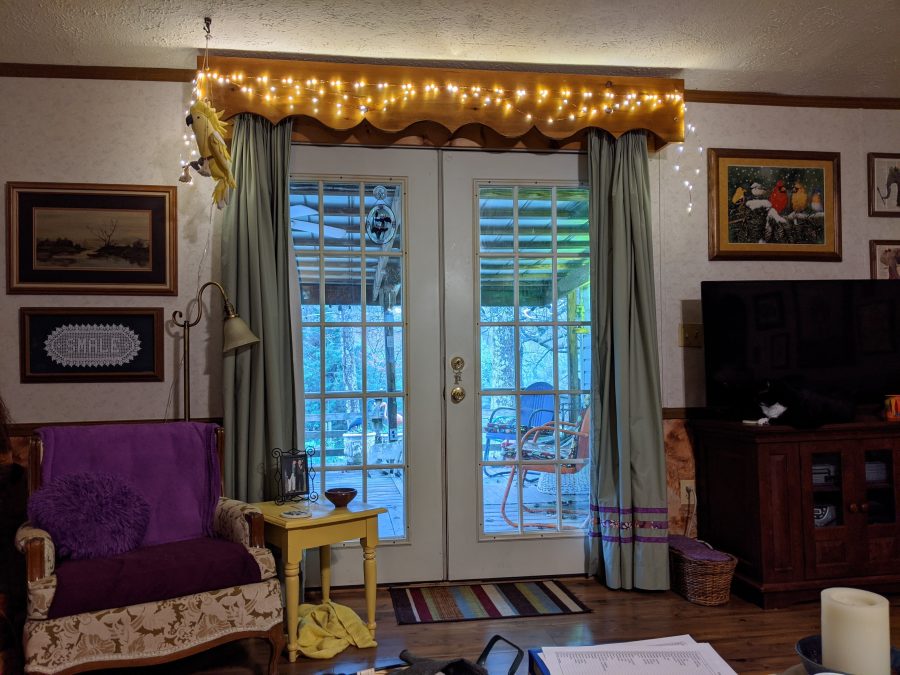 The view is my deck and beyond, and what I see when I'm working on my laptop, and while you can't really see him good in the picture, that's Boots (large black cat – with white on his chest) laying in front of the TV.  He's usually there or in the 'dog bed table' next to me, while Koda is right next to me and Emma Grace is either in the closest chair or trying to get onto my keyboard.  My workmates always want to be close.  😺🐱🐶 ❤😍