The United States will be 244 years old on July 4th.  🇺🇸
This is NOT a political post.  While I do have a STRONG opinion of what's going on in our country right now – I don't discuss my views.  If you don't agree with me, I won't convince you and you most certainly won't convince me, so….
Though I don't have a flag to fly outside, I do have the flag presented to me at Chuck's funeral.  #2 Son gave me a lovely box to display it in and it sits atop the antique bookcase in my living room.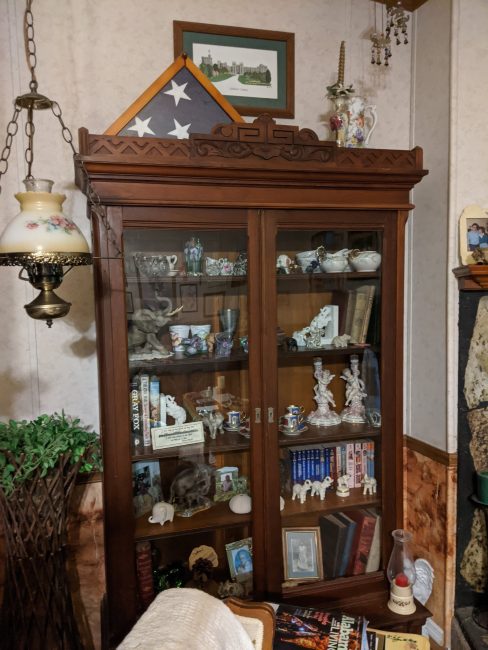 I AM proud to be an American.  The VFW has the guidelines for our flag.  I think I'll try and acquire a flag and find out just how to fly it.  I'll add getting it put up to my list for #1 son's next visit.