This topic has been on my radar for awhile and since I'm up and awake waaaay to early this morning, here goes.  Another 'back in the day' post.
I think it was 1978 when Chuck when God called him to present an outdoor music ministry in parks, shopping center, etc.  And so… that's exactly what we did.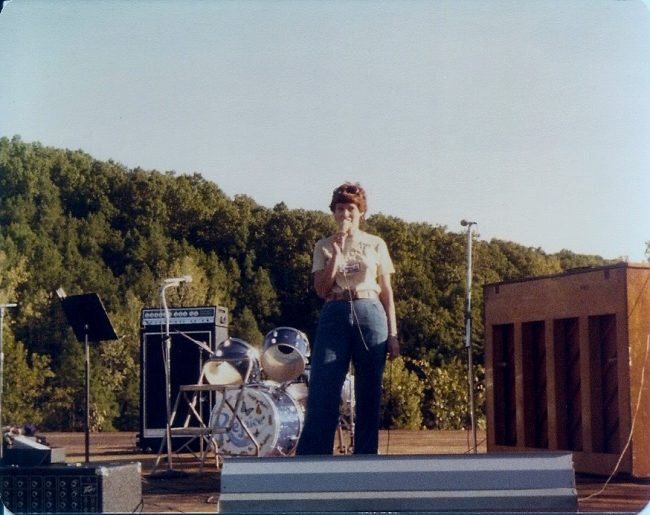 We had met a young man at one of the Lay Witness Missions we coordinated who was (is) very musically talented and he became a lifetime friend and a pillar of that ministry.  I don't think we did a single event without him.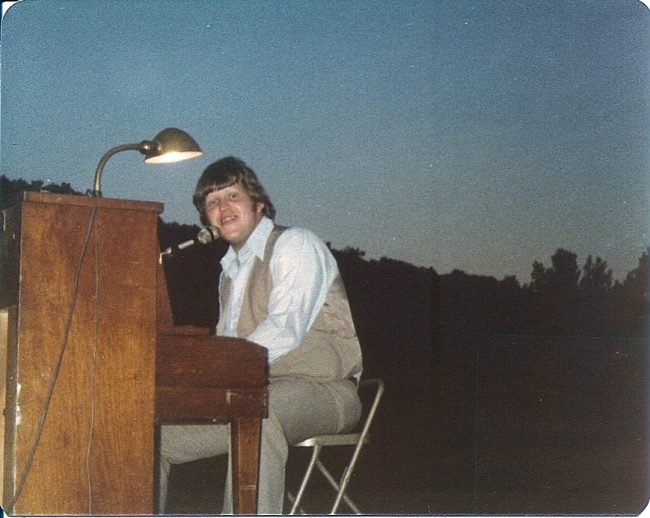 An elaborate (for the time) sound system was donated along with various other pieces of equipment.  Chuck built a stage that was rather precarious as it was on a trailer that was higher than I liked to be (not the stage above – that was a permanent one at a state park).  Some of the parks actually had nice staging and that helped tremendously.
I believe this picture was on the stage that Chuck built.
This was Missouri in the summer time, and it was VERY hot.  We started early and went late – made for very long days as we had to set up and tear down all that equipment each time.  But, very rewarding also.
Other Christian musicians and bands were recruited so there was rarely any lack of talent.  Just one example of some of the talent.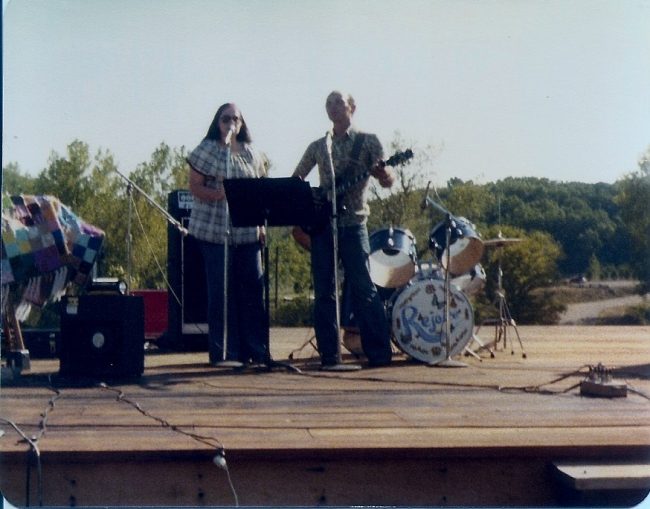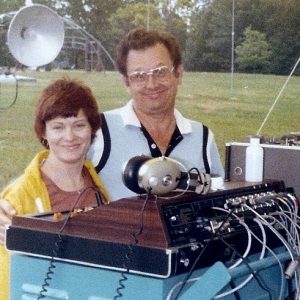 And Chuck was always in the sound booth – usually being his goofy self if a camera was around.
People brought lawn chairs – or just stopped by. If the park had a stage, there were usually a few benches.  But it didn't matter whether there was one or one hundred. The message was the same.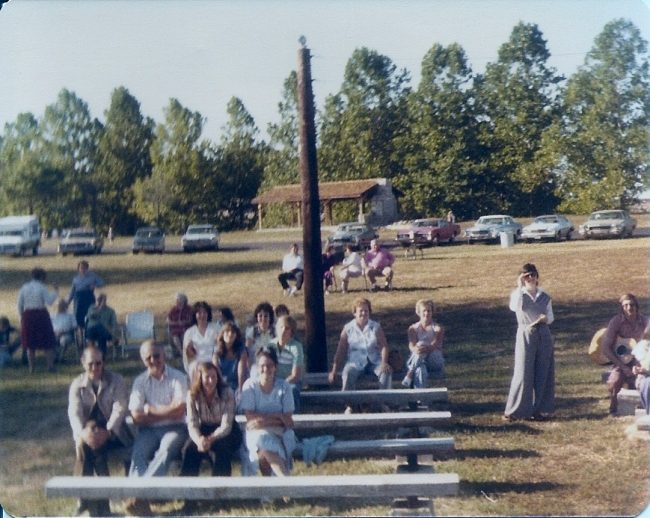 One time I even got to sing with my daughter in a WalMart parking lot, where #3 son sang also.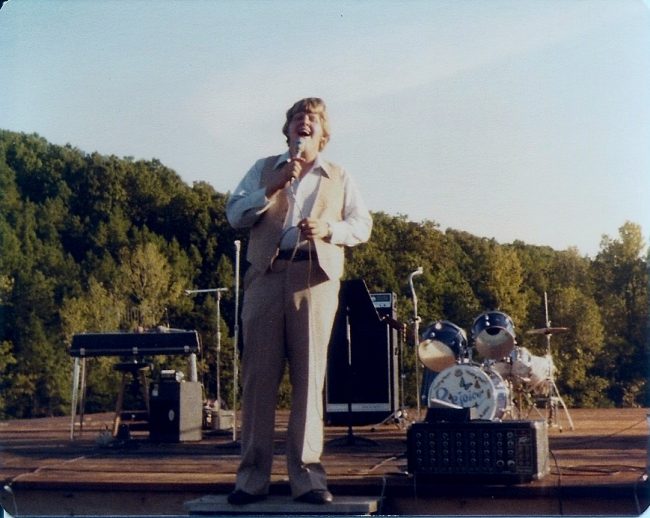 What great memories!!