Antique or Vintage? Is there a difference?
My grandmother had a plethora of old music.  There was small room upstairs that had shelves along the two longest walls – it was FULL of old (very old) magazines and sheet music.  Sadly, most of it burned when the house did.  #1 Son had rescued a few pieces of sheet music and framed several pieces for me.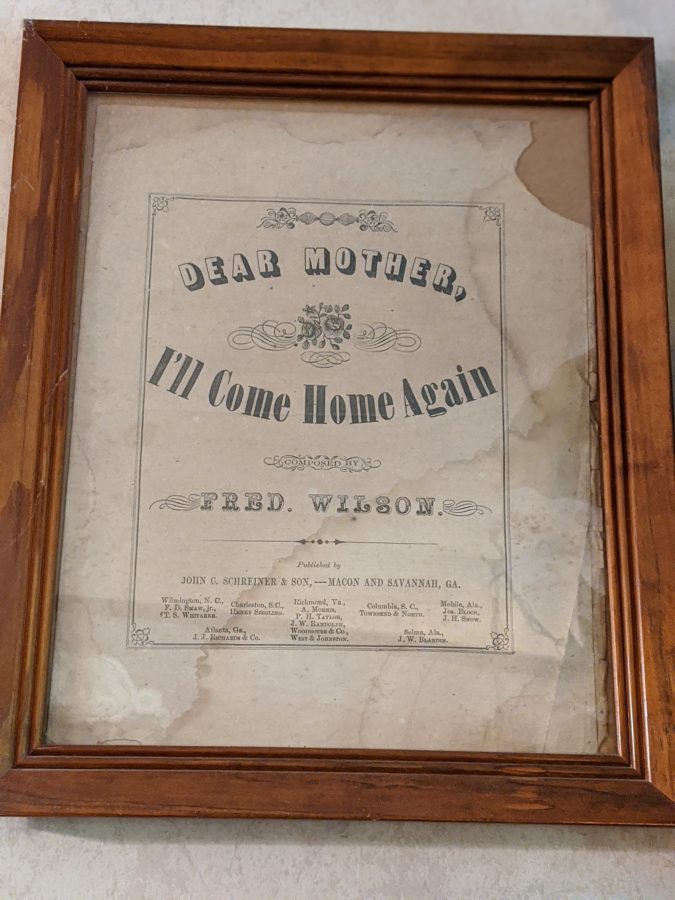 Needless to say they're in pretty bad shape, but that's not the point.  The above one hangs in my dining area and the title speaks to me daily.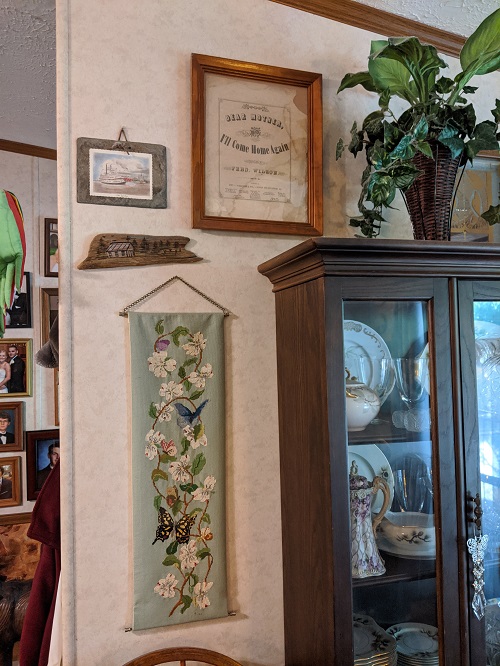 The other two that I have hang in my entry way – across from the family gallery.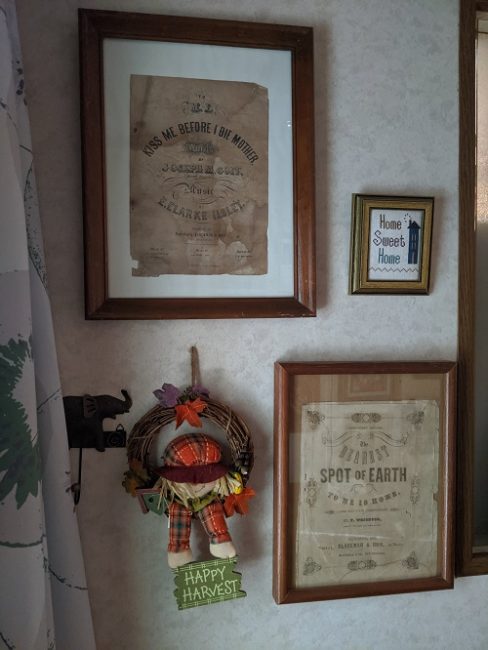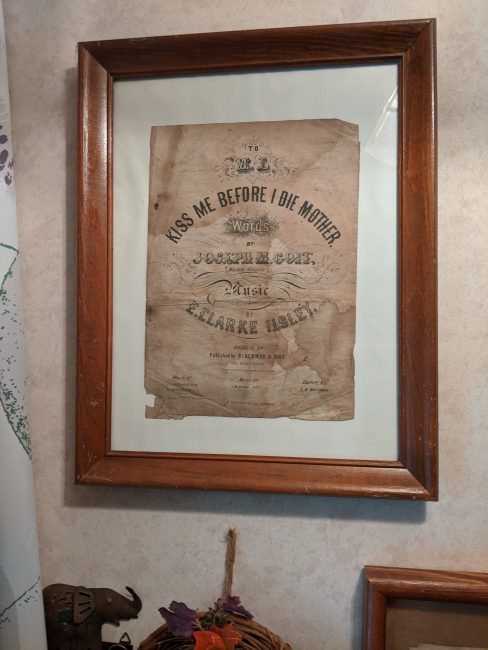 All three of these hold very special places in my heart, and I'm glad they were rescued.