Well, here I am again with another wedding in the family.   Grandson #6  – I didn't get to attend this one either, but I really love the pictures.
It was a lovely, very small wedding – set in a park in Minneapolis.  #1 son and #1 DIL were able to be there.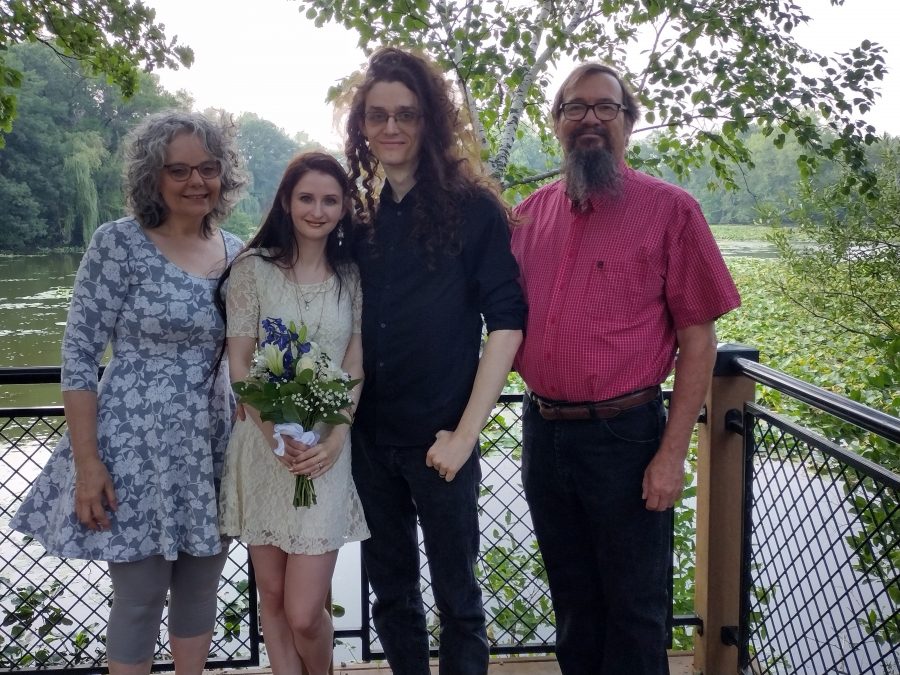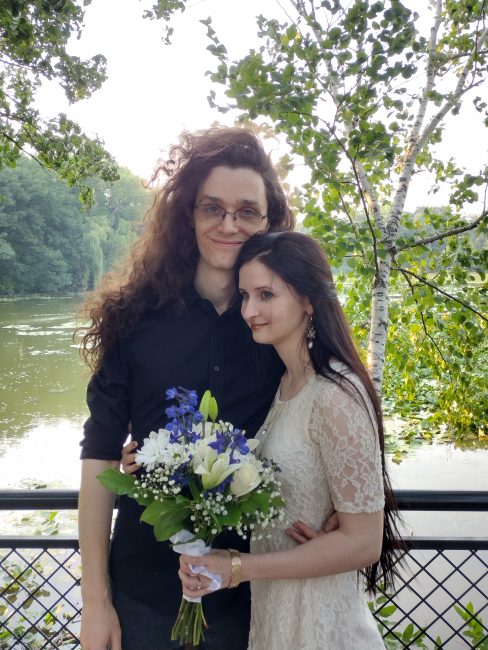 They met orientation week of undergrad six years ago and have endured through several school separations and ongoing long distance. And in a few years they'll both have Dr. in front of their names (both theoretical physicists – very happy they can understand each other!) 🙂 They are truly amazing people and I'm blessed to call them both family!  (This paragraph was taken from grandson's mother's (#1 DIL) Facebook post.  I am in complete agreement with the last sentence!  I'm so proud of them and pray the very best for them in the future.