…. at least inside my house.  I do see a few leaves falling outside, but not many turning yet.  And, it's been so darned wet 🙁
So anyway, I finally took down my inside spring decorations and put up some fall ones.
Needless to say, I have a few autumn/fall cross stitch pieces.  I do love the fall colors.  You'll see on my fireplace picture that the cross stitch pieces are there.
Part of my buffet not only has fall decorations, but also elephants.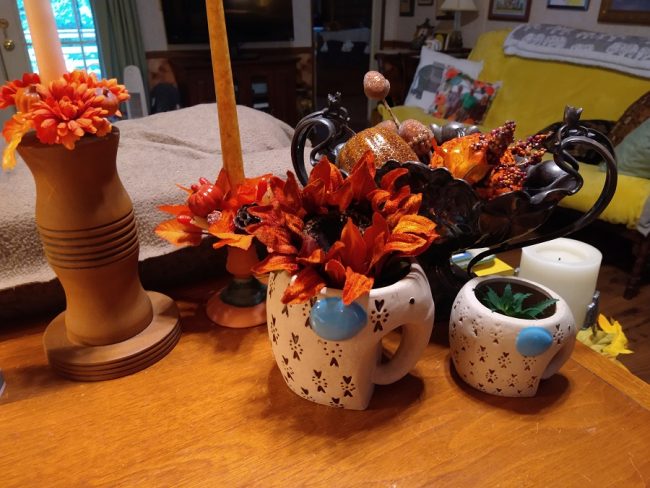 Elephants – they're everywhere, they're everywhere! 🙂
Then, last but not least is a sweet little autumn silk flower arrangement that someone sent to Chuck's funeral.  It's still one of my favorite decorations.