I don't get out a lot these days, but had a great adventure this morning.  My DIL is sort of moving here.  (Son has retired and renovating my parents house – she's still working in St. Louis and they're letting her work from Alabama part of the time).  Anyway, she's looking for a loveseat, so we hit most of the thrift stores close by (not that many).
No, we didn't find a loveseat (except one that was already sold 🙁 ), BUT we managed to find a variety of other things.
Most of my purchases were throw pillows, though I did find a sweater and a vest.  But,  Do I need more throw pillows – NO, ABSOLUTELY NOT.  It's all her fault, she kept showing them to me.
Pillows on my bed – the yellow and turquoise ones (2 of my favorite colors) in the back were also brought home today.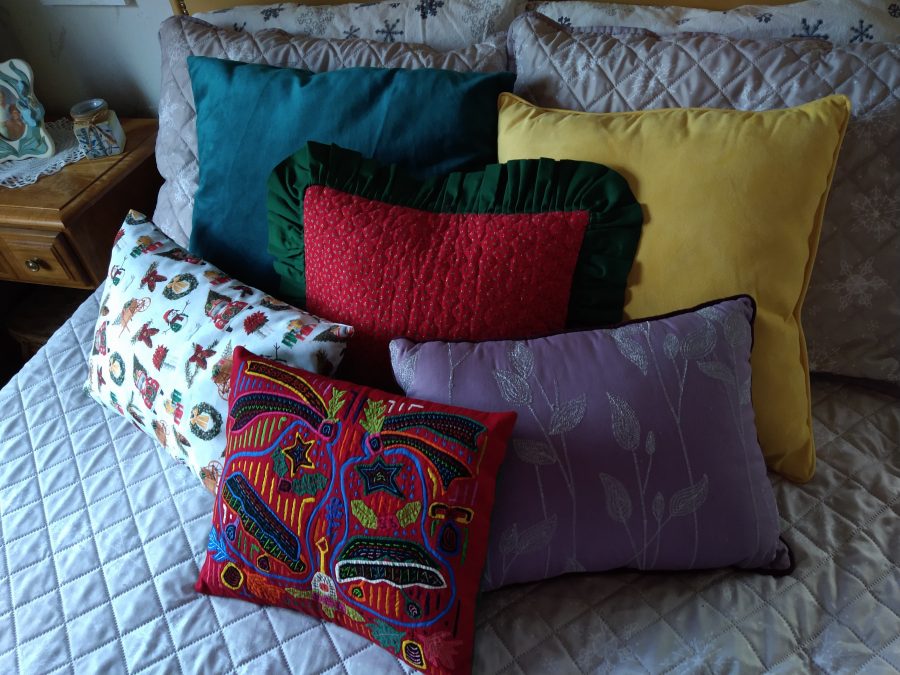 And, of course I already have a 'few' Christmas pillows.
Maybe my favorite Christmas pillow is my "Mola" pillow that I got in Panama in 1985 when Chuck was there with his job and I got to spend a month with him.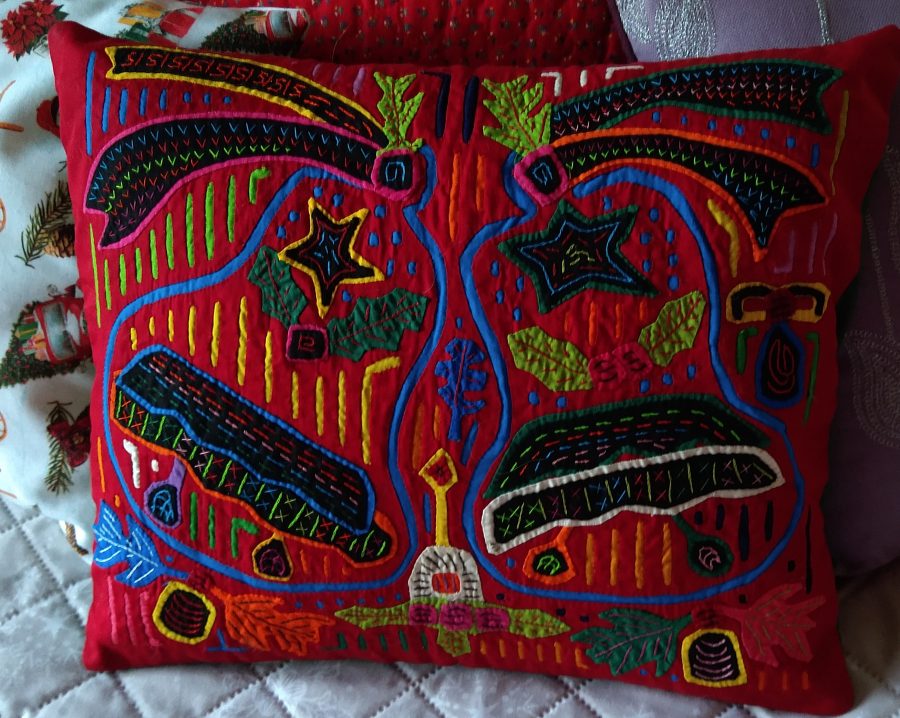 And, I found a Christmas present for Koda today.  He loves to scrumple up my throw and bury his head in it – so now he has his own.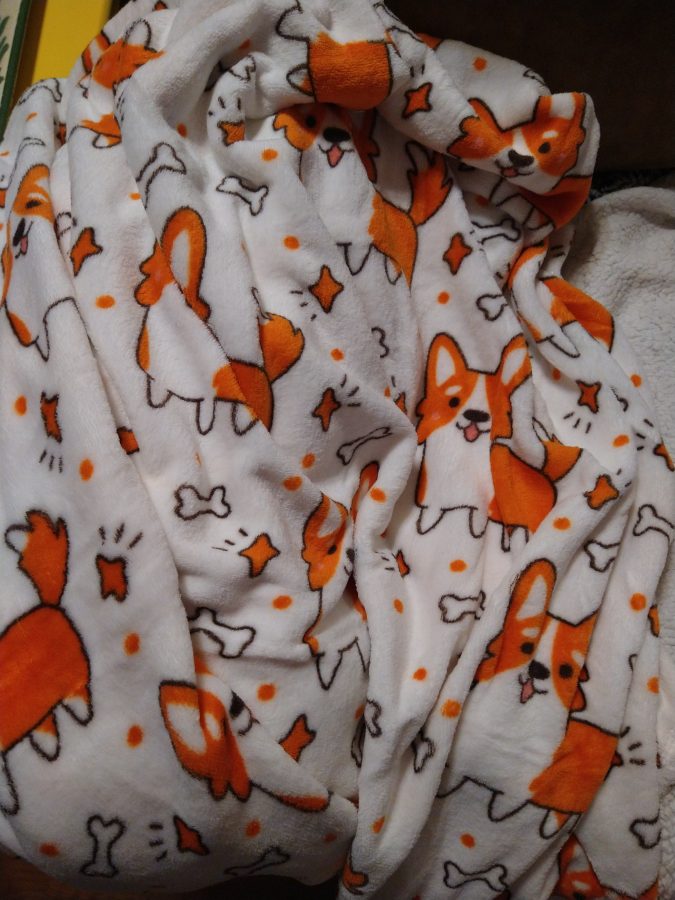 Not sure if that's a pomeranian or a corgi – but we'll just go with Pomapoo
I think he likes it and I had a lovely day!!!