It's Christmas Eve – the holiday when we celebrate the birth of our Lord and Savior Jesus Christ.  This is my favorite holiday and I have so many wonderful memories.
Does anyone love Christmas decorations more than I do?  Maybe, maybe not.  I'm just going to showcase a few of mine.  I still have a storeroom with LOTS in there, I just didn't really put them in bedrooms this year (energy requirement).  If you read my blog you've already seen pictures of a few of my Christmas pillows here.
First are my few lights outside.  The big tree in the upstairs window, and the really small tree on my front porch, and my lighted angel.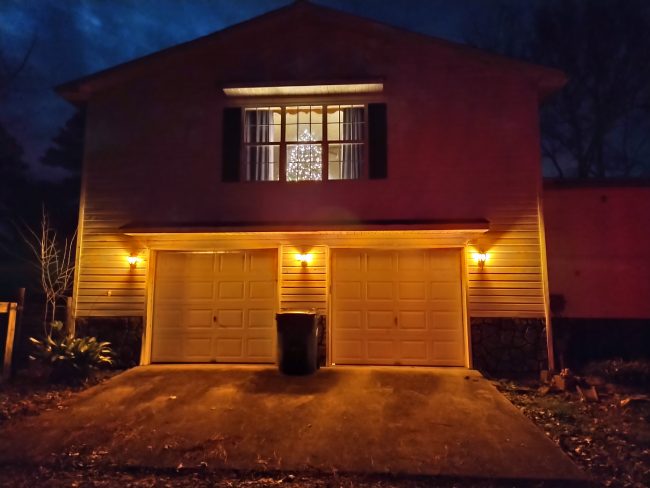 mmmmm