It's right around the corner and this weekend will probably be lots of BBQ's, picnics, boating and just generally enjoying the outdoors (if it isn't too hot or wet) and fireworks.  Oh yeah, lots of fireworks (Koda is terrified ☹️!)  But most of these activities are fun – and that's what we do on July 4th.  Isn't it?
But, amid all the fun and noise, let's take a minute to remember just what this holiday is all about.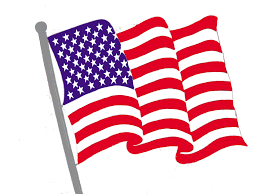 It's about freedom.  A lot of men and women have sacrificed their lives so that we could have freedom.  And while it does seem 'iffy' occasionally these days.  It's still the grand ole flag and it still stands for our FREEDOM.