Where Bloggers Live is a group of ladies who post about their homes (inside and out), towns, and generally their lives.  Be sure to check their links below to read about some of their travels.
I've done a fair amount of traveling in my life – and have some wonderful memories.  Sadly, most of my serious travel was back in the day when we didn't have cell phones (imagine that) and not very good cameras for the average traveler.  I do have pictures, but they're not good ones at all – so the ones I'm posting I found online.
I worked for a VERY large travel company 'back in the day' and was able to do a fair amount of both personal and business travel.  My first trip outside the US was to Switzerland.  It was a business trip sponsored by the Swiss government, so we were really well treated.  I was truly overcome by all the marvelous scenery.  We spent 10 days in October, stayed in a different town each night hosted by lovely hotels.  We went from town to town on the train and that alone gave us spectacular scenery.  We were in a group of 6 with a tour guide who took our luggage every morning and had it waiting at our hotel for the night when we arrived.
So many memorable sights in 10 days and some very frightening (for me) events.  First, I'm terrified of heights – would never ride the scary high rides at carnivals, etc.  So, a cable car – not for me.
However,  my most memorable day there was just that – in both a cogwheel train (a strange little train that goes up and down a mountain pictured below (which I believe has since been discontinued and replaced), and a cable car in the air.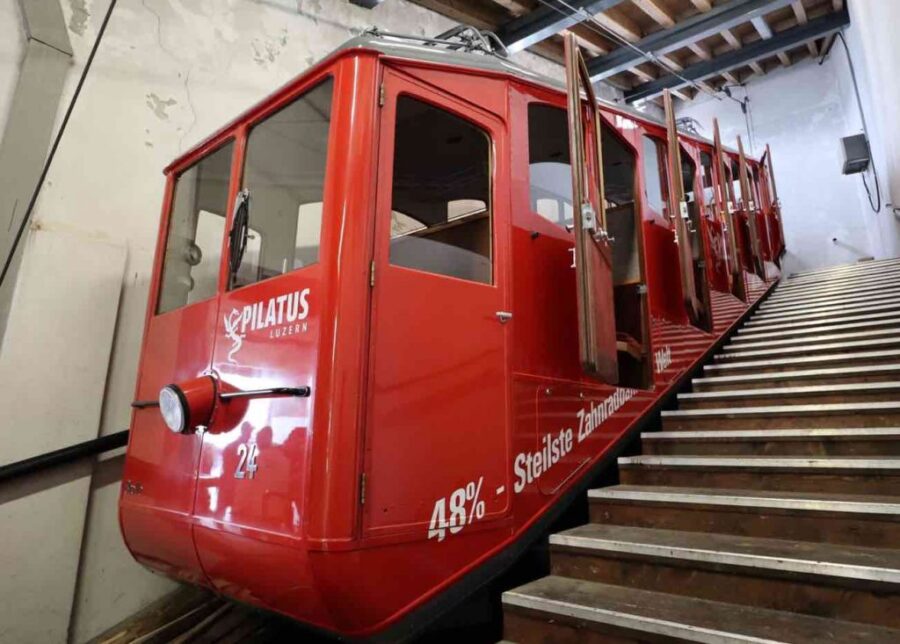 Transferred from that to a very small narrow gauge electric railway for nearly three miles that just hug the edge of the mountain taking us to Murren – a small no-car tourist town.  On arrival in Murren they rushed us to another terminal for a cable car ride seriously high in the air to the Schilthorn.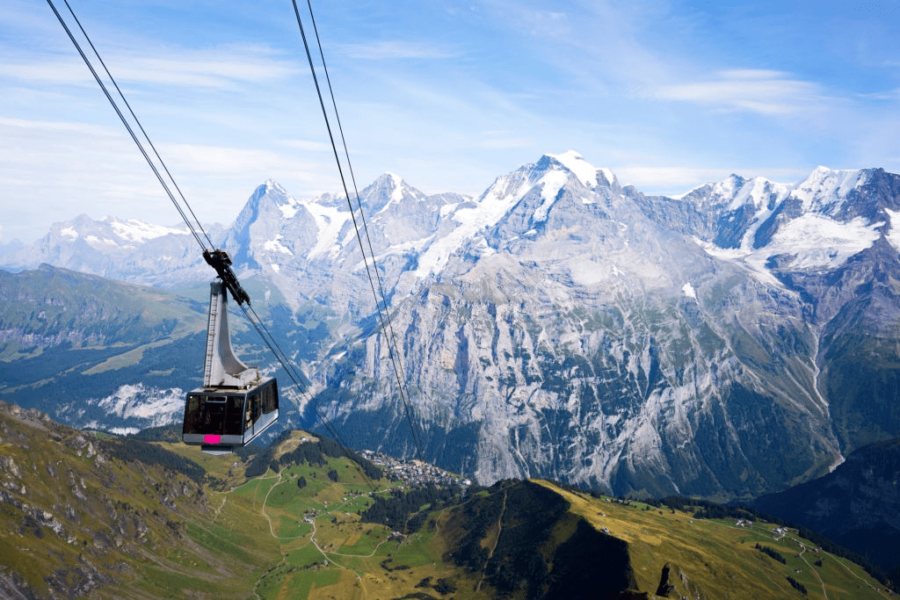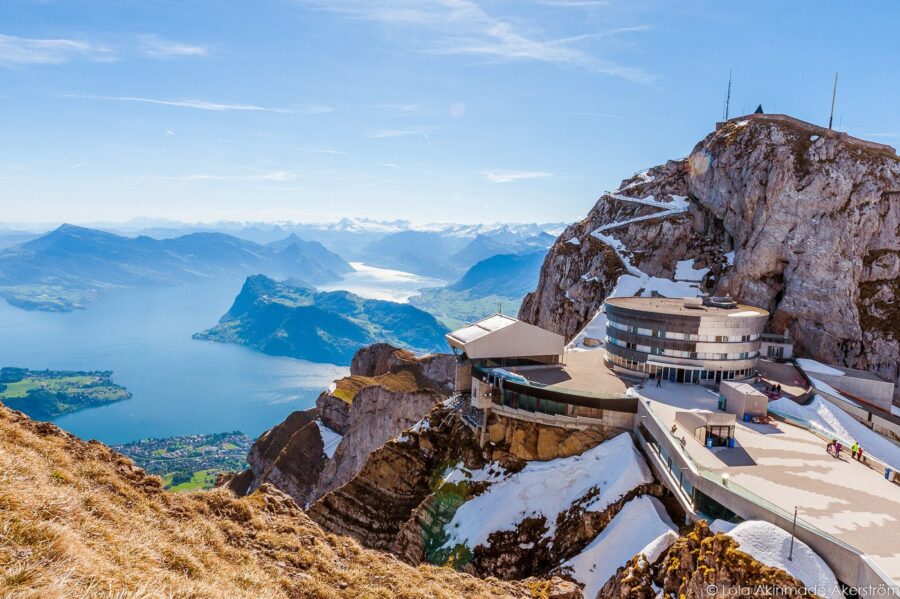 The Schilthorn is famous for being the setting where the 007 movie, 'In Her Majesty's Secret Service'.  The panoramic revolving restaurant at the summit, Piz Gloria was featured in the film.  We got to eat in the restaurant and wander around out on the deck (in the snow) before the equally scary trip back down to Murren.
There we stayed in the Blumental Hotel – a family-run, chalet-style hotel that was very quaint and cozy and very comfortable.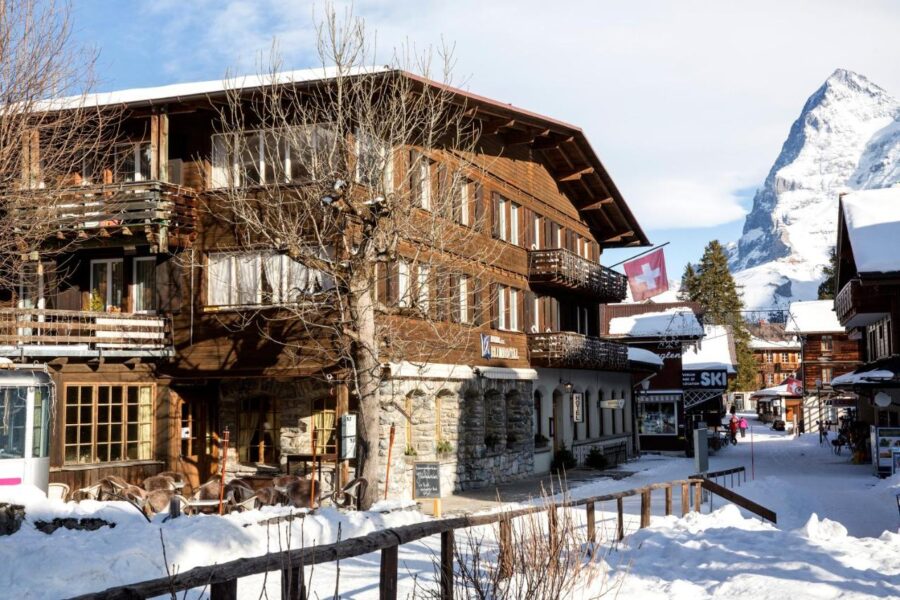 We enjoyed walking around the village after a lovely dinner with the owners and… I remember they had a "hotel cat" and she befriended me that night and snuggled with me at bedtime.
All in all it was a fantastic trip.  There were others that were interesting and memorable, but I've already made this post too long.  Be sure and check out my co-hearts in the "Where Bloggers Life" group
Bettye at Fashion Schlub
Daenel at Living Outside the Stacks
Jodie at Jodie's Touch of Style
Leslie at Once Upon a Time and Happily Ever After
Sally at Within a World of My Own