I've been spending time "thinking".  Don't know if that's a very good idea.  I need to be 'doing stuff'.
So, in trying to be productive, I have designed a couple of new cross stitch charts.  Since that was one reason for the blog to begin with, if  you're here, you're stuck with it.  If you know me at all, you know I love my coffee.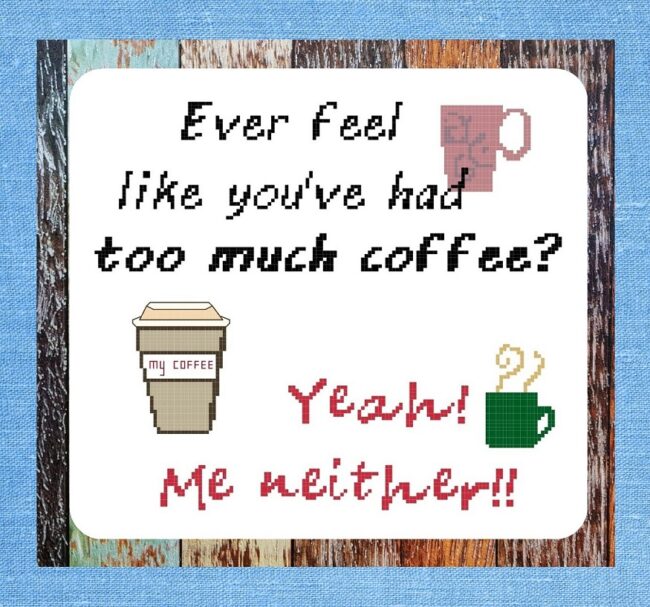 Then there's my little dog, Koda – and actually this pertains to the cats most of the time.  I feel like I have velcro on my legs.  But, if I sound like I'm complaining – I'm really not.  Those 3 animals are SO MUCH company.
Both of these charts will be listed on my website IrisOriginals.com pretty soon.  Thanks for stopping by – if you'd been here in person you would probably left with animal hair on you.