I'm not sure I ever got a real count of how many kids/grandkids/and great-grands that I had at my house this past week.  See, some were here (at my house) for the entire week and some came and went between here and the state park where the reception was held.  I didn't get nearly as many pictures as I'd planned.  There was just too much going on.  I think this was the most eating at my table – at the same time.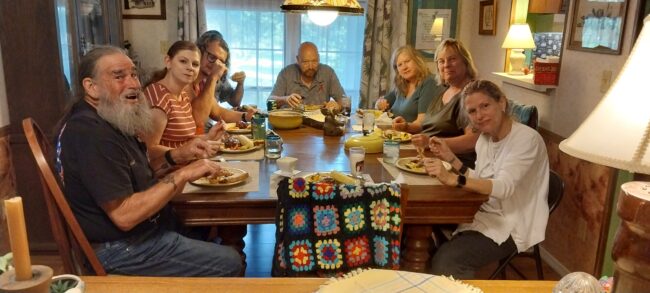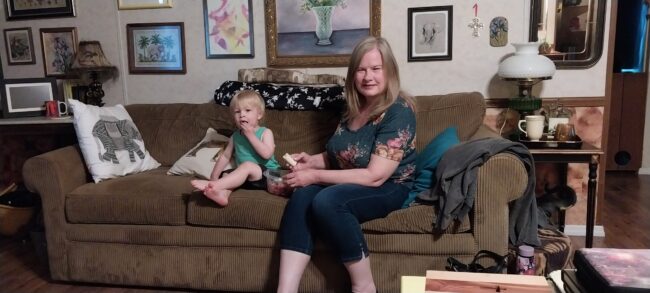 That's his grandmother (my sweet DIL)
A few pics from the reception…
They were married on New Years Eve, 2020 – in the midst of COVID.  The venue was a lovely botanical garden and this picture is from the actual wedding.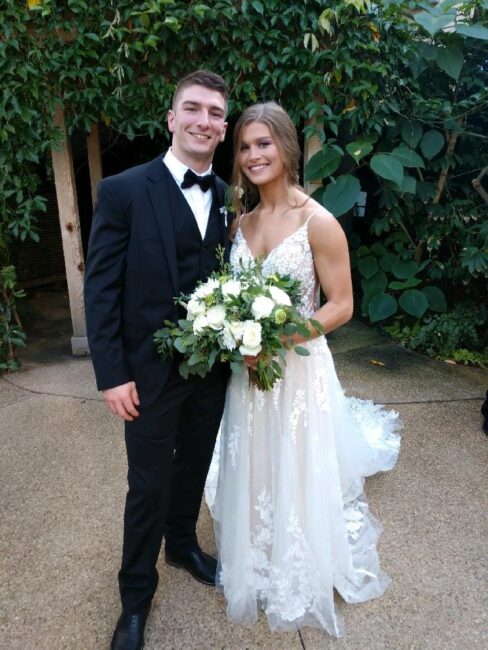 Then they just had to go out in the snow (wedding was in Iowa).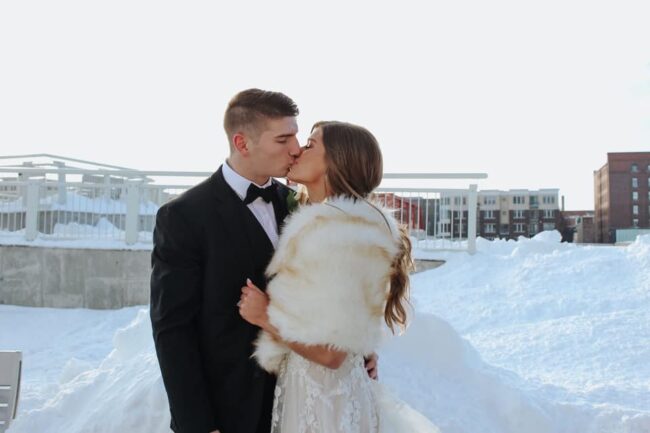 …and yet another picture from the reception…
And in case you can't make out the wording on the last picture.  Yes, they are expecting a baby – due in December.  The little onsie they're holding up says: protected by Duke – that's their corgie!