Yes, that was LONG, LONG ago – but still really sweet memories.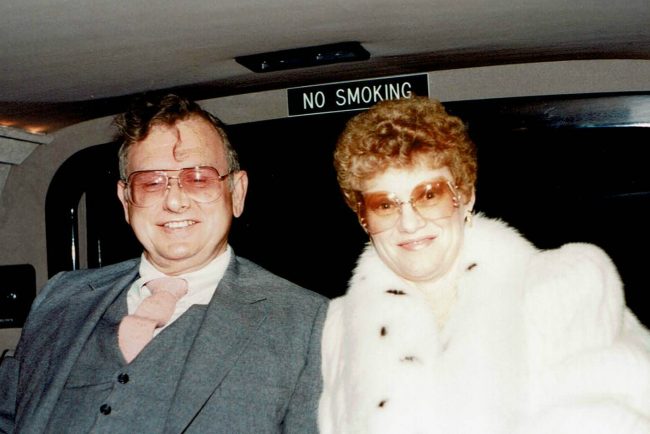 Was telling a friend at church the 'short' story and she suggested I publish it, so here goes.  I know, the pictures aren't very good – like I said, long ago.
My husband (Chuck) was great with surprises – and he really pulled one off that time and this event was apparently planned months in advance.  Some background:
We lived in a suburb of Atlanta at the time and all 4 of my children lived in different states:  Texas, Missouri, Virginia and Tennessee.
I worked for a seminar company traveling around the southeast and was frequently gone overnight.
My birthday that year was on Saturday and the day before my birthday I was working in Huntsville where my best friend from childhood lived.  Chuck suggested I spend the night at her house and 'visit' a bit and drive home the next day.
Unknown to me some of my children arrived in the Atlanta the day before and stayed in a motel –  and the balance arrived on Saturday.
Chuck had told me he was taking me "out to dinner" to celebrate my birthday at "The Joyful Noise" – a Christian dinner club in East Point.
So, I had a great visit with my friend in Huntsville and got up and on the road fairly early on Saturday morning.  I tried to call before I left and stopped several times at pay phones to try and call home (remember… before cell phones) – nothing.  I finally arrived home to find the phones were out because of a horrendous storm the night before and Chuck was vacuuming water out of the lower level of our house.
I wanted to drive to a service station to call my kids. They ALWAYS call on my birthday and I was concerned that they would worry when they couldn't reach us.  Chuck insisted they were big people and would be fine (I wasn't so sure).  It actually worked in his favor because a couple of them were going to try and call from the motel and he was concerned the secret would be given away.
So, we ate lunch and planned our evening out.  He wanted to know what I was going to wear – that should have been a hint – he NEVER asked that.  Anyway, we finally settled on the best dress in my closet and my new mink coat.
Eventually the time came to leave and he kept going back to the bedroom to get 'something'… turns out he was stalling for time waiting for the limo to arrive, and sure enough this long, very elegant limo finally pulled into our driveway and off we went.  The limo was a pretty big surprise itself.
We arrived at the restaurant to find a very long line outside.  "Our" limo pulled up close and the owner came out carrying a dozen red roses and escorted us inside – all the while some man was taking pictures and everyone was pointing and ohhing and awwing and wondering who this celebrity was.  "I" on the other hand was having a ball, as was my husband from the look on his face!!!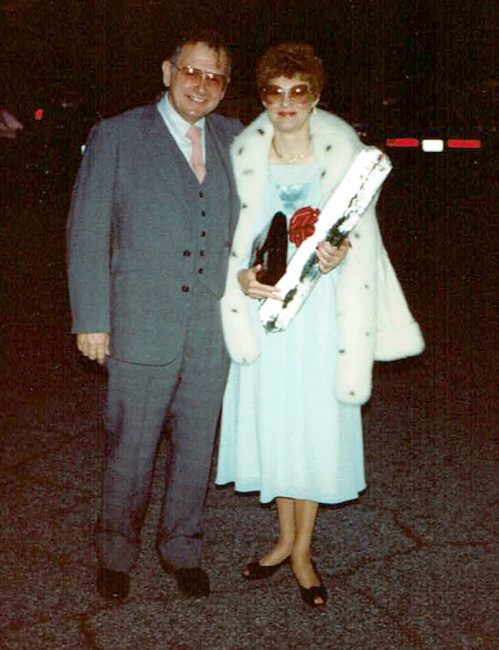 The owner led us inside where no one was seated yet and the owner told us she was going to have to seat us at a table with other people because they were totally booked.  I was very gracious and said that was no problem at all.  We got almost all the way to the table in front where we were to be seated when I finally focused on 'other' people at the table and realized 'they were mine'.  My kids and their spouses had come from 4 different states; Missouri, Texas, Tennessee and Virginia.  All without me knowing they were coming.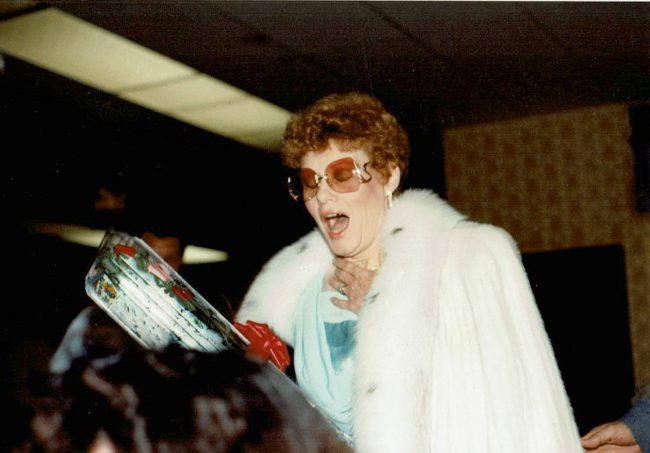 Surprised – shocked – overwhelmed – excited!!!  All of the above!  I do remember asking if they thought I could get copies of the pictures the man outside was taking and #2 son said, "I think you can – he was using my camera."  A few more pictures inside mostly made by my kids.
I must say all the kids (yeah – they're kids to me still) and my husband all looked like cats that swallowed the canary.  They had truly pulled it off.
The rest of the evening is pretty much a blur.  I don't remember the food and not much of the entertainment – except that it was Christian music and they 'recognized the celebrity in their midst' (me).  🙂 Limo was back when it was time to go home and everyone came back to our house and spent the night before having to leave the next day to go back to their respective states.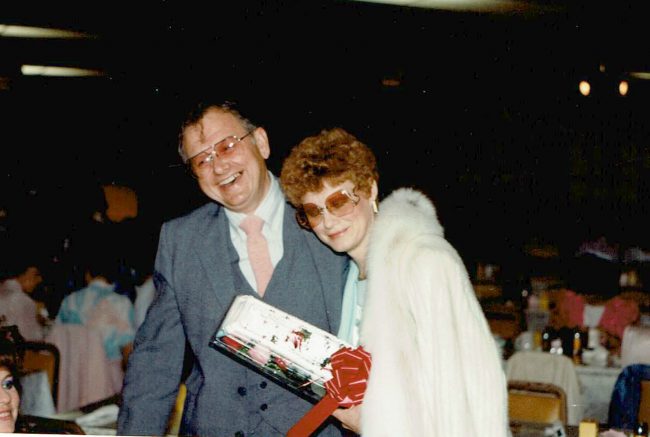 Memories – ahh – and really sweet ones.