… who knew?  I know, this is not my regularly scheduled day to post, but just couldn't pass this up.  I did a post about my elephants not long after I started my blog, I have more elephant than you
So, just so you know – I'm doing my part…  It all started innocently enough with one wooden elephant received as a gift, and somehow it just grew and grew.  I purchased none of the elephants in this post – and really have rarely purchased one.  I have tiny ones and large ones – you name it….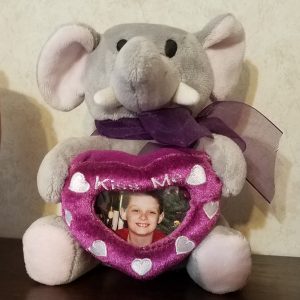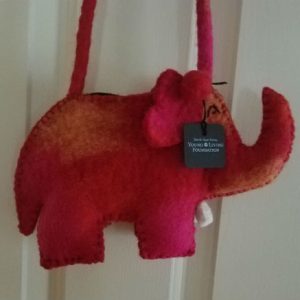 Of course, there are elephant planters.  (Note:  I already have marigolds planted on my deck 🙂)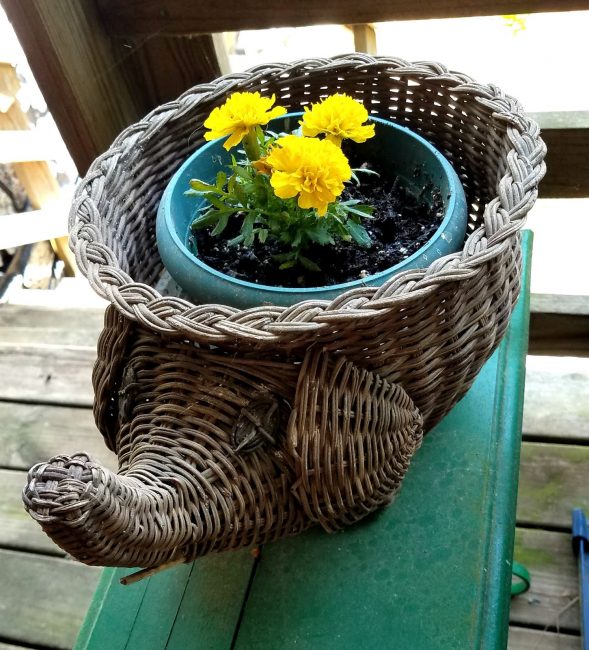 I have elephant picture frames, a gazillion elephant figurines, large indoor elephants, large outdoor elephants, kitchen elephants, bathroom elephants, elephant coffee mugs… whatever, I pretty much have them.  Here's my work table elephants – pin cushion and pen holder.  Didn't realize all that cat/dog hair showed up on my pin cushion till I looked at the picture 🐶🐱🐱❤
Since I design cross stitch charts – there is, of course, an elephant (I'm currently working on a Kaleidoscope Elephant – he's just not ready to show off yet).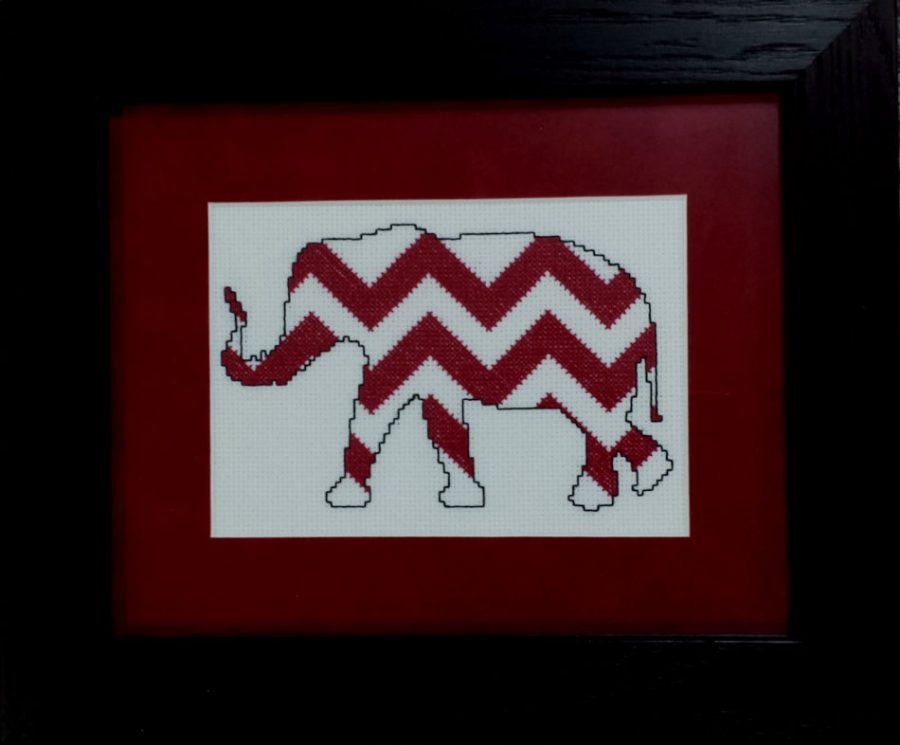 And thanks to my DIL who specializes in elephant gifts – I'm one of the few people in the world who has an "elephant computer case" (which when not in use by the computer can double as a cross stitch bag).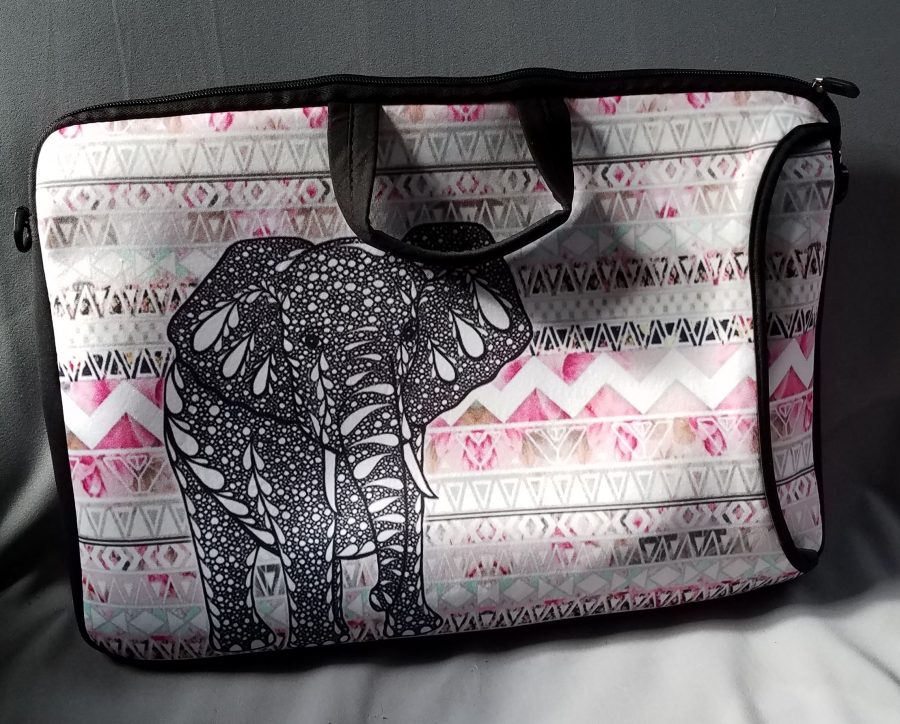 And, like the last elephant post – this doesn't even scratch the surface.