My youngest grandchild/granddaughter got married in a lovely, sweet ceremony on New Year's Eve in Iowa.  Sadly, I didn't get to attend (the first of my grandchildren that I've missed), but between the cold/snow, Covid and my age – it just wasn't to be.
I was blessed to get many pictures, have a video chat with my granddaughter and my DIL the day before the wedding and another with everyone at the restaurant after the wedding.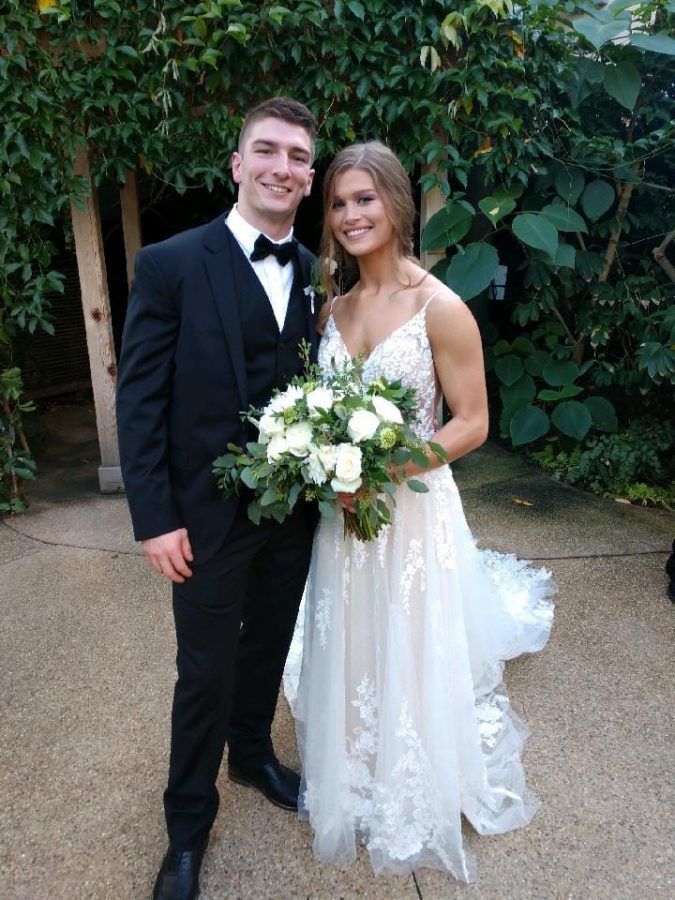 The wedding was inside at Des Moines Botanical Gardens and the setting was just gorgeous.
Her Dad (#3 son) performed the ceremony and her two brothers (#2 & #5 grandsons) gave her away.  There was only immediate families at the service (Covid) and I'm anxious to see some of the professional photos with the entire family.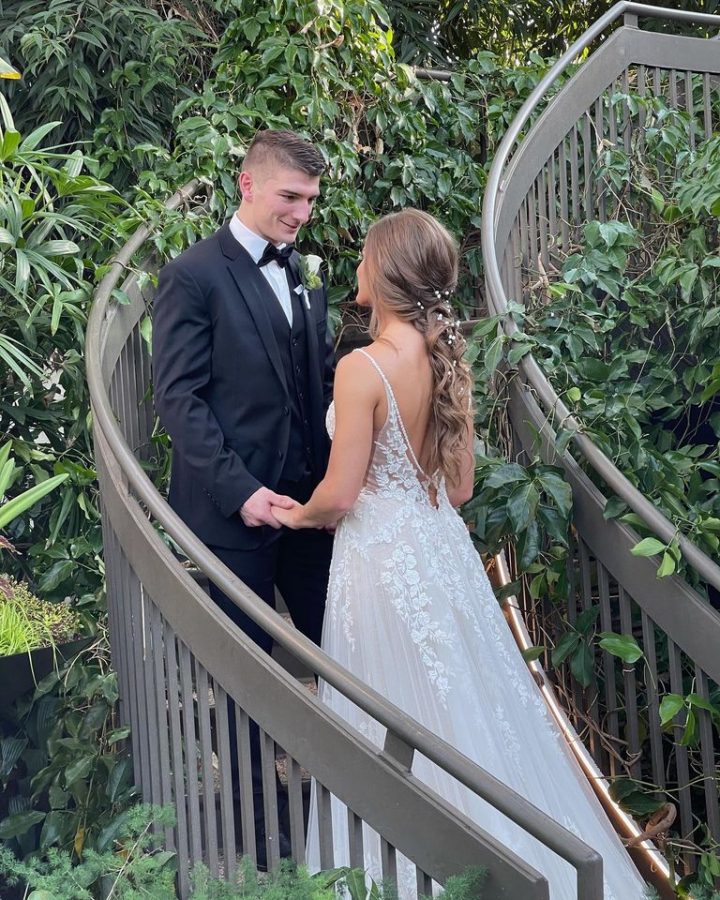 There was quite a lot of snow outside and Ariel (granddaughter) wanted some pictures in the snow…. so they got in the car and drove to snow.
Ariel brought Noah to Alabama in the late spring to meet me.  Ariel is a P.E. teacher and Noah is an engineer.  Handsome groom, beautiful bride! 💞