….well – my house looks like there are a lot of things I can't let go of.  Not sure "can't" is the proper term, I think I "could" if I had to, but until then….
This is the monthly addition of "Where Bloggers Live" so join me along with my friends in interesting facts about us.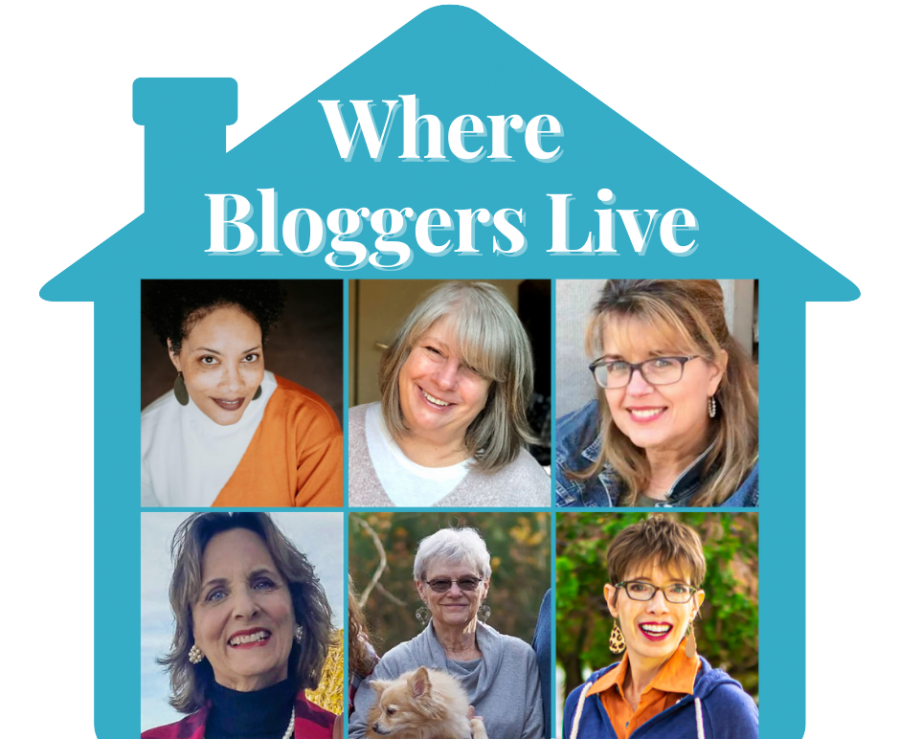 I had to think really hard just what to talk about here because I've been in this world a very long time, and have a houseful of sentimental things.  But, what answers that question best?  Is it my dining room table that belonged to my great-great grandfather, a number of pieces of furniture that belonged to my great grandfather's family, jewelry that belonged to my great-grandmother… or maybe one of the many things I have that were gifts from Chuck!!
I guess the item that would be highest on the list is the diamond from my engagement ring.  And yes, the ring was a surprise!  The prongs on the ring were in really bad shape – I rarely took it off and years of wear and tear were hard on the mounting (the jeweler admonished me).  So a few years ago, I had it reset as a dinner ring.  The engagement diamond is in the center – not the biggest in the world, but means the world to me (not a very good picture, but…).  After MUCH thought, I think that's it!!!!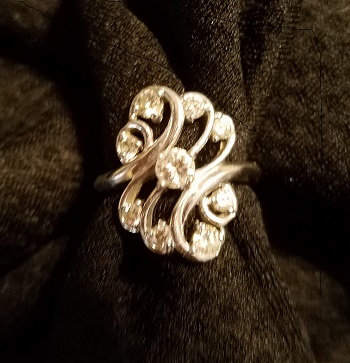 Or maybe it's the lovely diamond cross he surprised me with one birthday.
My mother taught me to love diamonds and nice jewelry.  She managed a jewelry store when I was growing up and I spent a LOT of time there.  My first job was working there at Christmas time.
Another beautiful cross that I'm especially fond of is a gold one that was my great grandmother's.  The inscription on the back is:  "Nannie Foster 1870".
Okay, that's more than one thing so I'll stop now. 🙂  Don't forget to check out all the 'I can't live without items' of my fellow bloggers – I can't wait to read them.
Daenel at Living Outside the Stacks
Bettye at Fashion Schlub
Em at Dust and Doghair
Leslie Roberts Clingan
Iris at Iris Originals Ramblings
Jodie at Jodie's Touch of Style