I was all set with another post, but can't get this out of my mind.
My sweet, shy, sometimes annoying cat – Emma Grace – is missing.  I previously wrote about her here.
How did that happen you ask?  Well, I'm not sure.  She is NOT an outside cat – hasn't been since I've had her at about 2 months old.  She isn't a 'door runner'.  She goes to the door when it's open but never really tries to get out.  She's very shy and afraid of everything.  She does NOT want to be picked up and/or held – though she does like to sit in my lap (on her own terms of course).
She is almost 16 years old, declawed, always been an inside cat.  She and Boots get along fine – as do she and Koda.  She has NO outside skills and is VERY shy.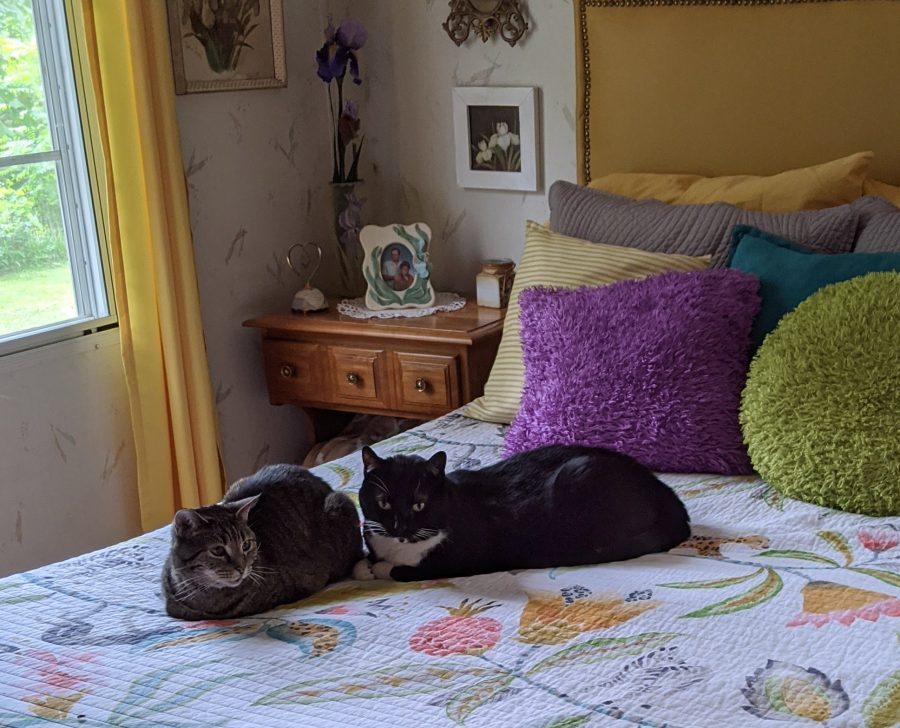 I've searched high and low, town the house apart looking.  Everywhere close by outside.  I've posted notices on Facebook, put up flyers, listed her on any of the 'lost pet' sites.  I'm writing this on Thursday and she's been missing since Monday.  Worried is an understatement. 😔