We're back….. here's the latest edition of "Where Bloggers Live".  Our fearless leader is Bettye – she keeps us organized and on track (quite a job).  Be sure to check out everyone's post – they're always entertaining and links are at the bottom of my post.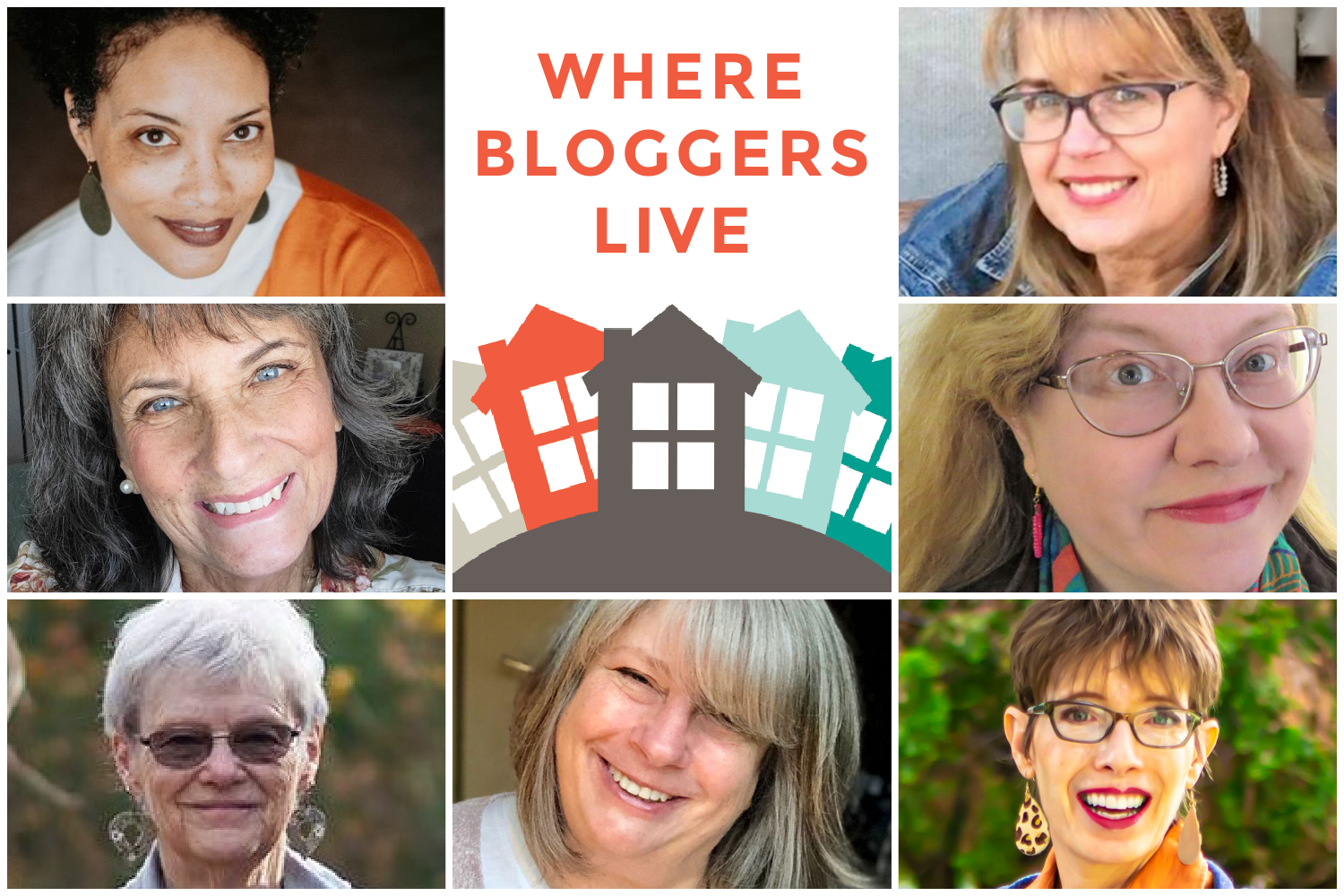 Has it really been a month since our last Where Bloggers Live post?  Doesn't feel like it.  anyway – here goes.
This month is movies – and probably is one of my most difficult one.  Favorite movie – I must have one, I've seen a lot of movies during my lifetime.  Though it was VERY different "back in the day".  One either went to the movie theatre or to a drive in.  And, it was a major treat to go to a movie.
Nowadays we can just sit back on the sofa and watch them on our TV.  Of course there are still theatres – my #2 son took me to one in Dallas a couple of years ago where they served you dinner – while you're sitting watching the movie.  (Yes, I very much out of date with lots of things).  I have no idea what the movie was, but I do remember the food.
Some of the movies I remember watching in theatres that made a lasting impression on me.  I've seen all of these more than once and enjoyed them just the same.
the Ten Commandments (1956)
the Africin Queens (1951)
the Sound of Music (1965)
the Parent Trap (1961 remake) starring Lindsay Lohan in a dual role – note, this is the ONLY movie remake that I've liked.
You might notice that ALL of the movies I've listed as favorites are quite old (well, so am I).  I can't really say I've seen a movie in the last large number of years that I'd consider a favorite – and certainly not many from today's world.  I don't listen to vulgar language and words in my daily world, why would I want to listen to them on the screen.
There's maybe a few more favorites that I can't think of – but this gives you a clue about what I like and don't like.  I don't watch scary movies, I don't watch dog or cat movies (they're always too stressful and emotional for me), I don't watch war movies, I'm not crazy about romance movies.
Scary movies are just that – they make me stressful and scared
Dog/Cat movies – again, make me stressful and afraid – what if something happens to the animal.
War movies – too stressful
Romance movies – some are just plain goofy, some have poor endings, some I could write the ending myself.
All that to say.  If I'm going to watch a movie I want to be entertained.  Chuck used to say "you just always want a happy ending" – YES, I do.  I've watched all of the above type movies – but none are my favorites!!  Happy Endings and no stress are for me!
Be sure to check out my blogging buddies for their take on this month's "Where Bloggers Live"
Bettye at Fashion Schlub
Daenel at Living Outside the Stacks
Em at Dust and Doghair
Iris at Iris Originals Ramblings
Jodie at Jodie's Touch of Style
Leslie at Once Upon a Time and Happily Ever After
Sally at Within a World of My Own