This month is a really exciting one (NOT to me) – "our kitchen pantry or closet".  Now that definitely sounds like a challenge.  But come on into my house and let's check out my kitchen storage places.
As you may know – "Where Bloggers Live" is a group of ladies from around the country who post about their homes (inside and out), towns, and generally their lives.  Be sure to check their links below to read about some of their interesting kitchens.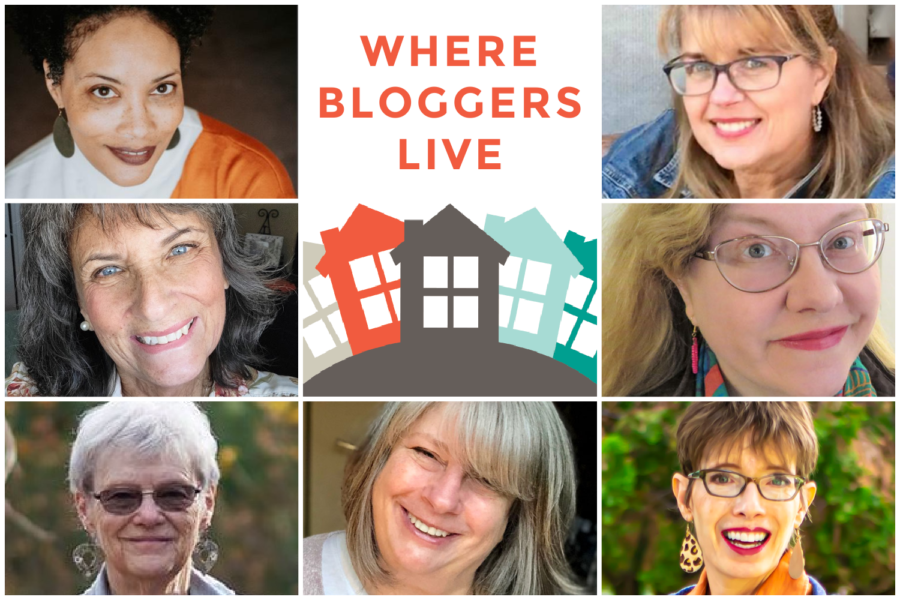 Now, remember, I'm not a cook – I have cooked back in a different lifetime when I had a hubby and hungry kids – not not so much these days.
So, we'll start in the most important part of my kidchen:  My coffee station with the cabinet over it.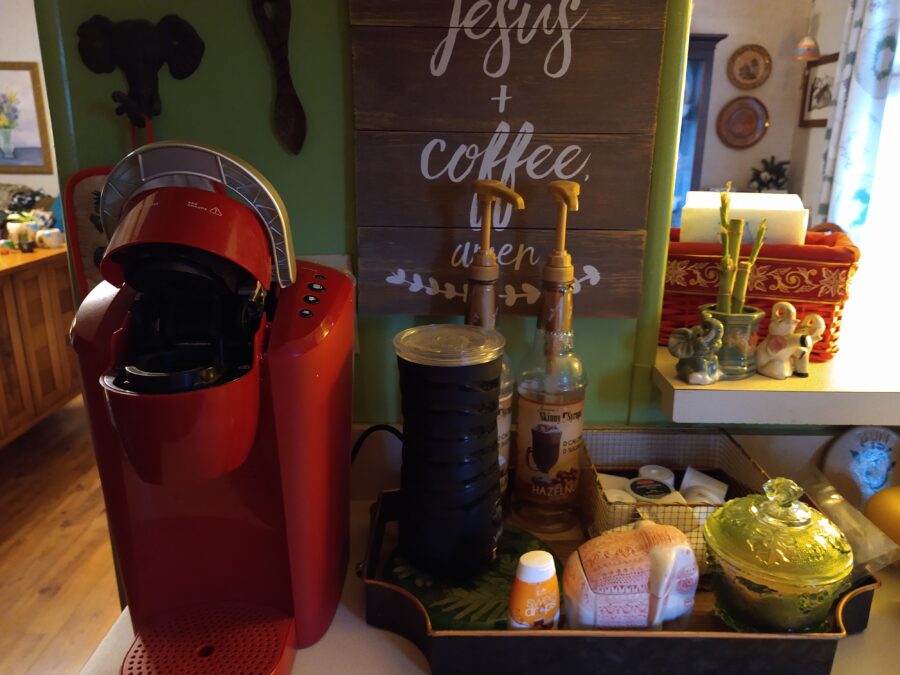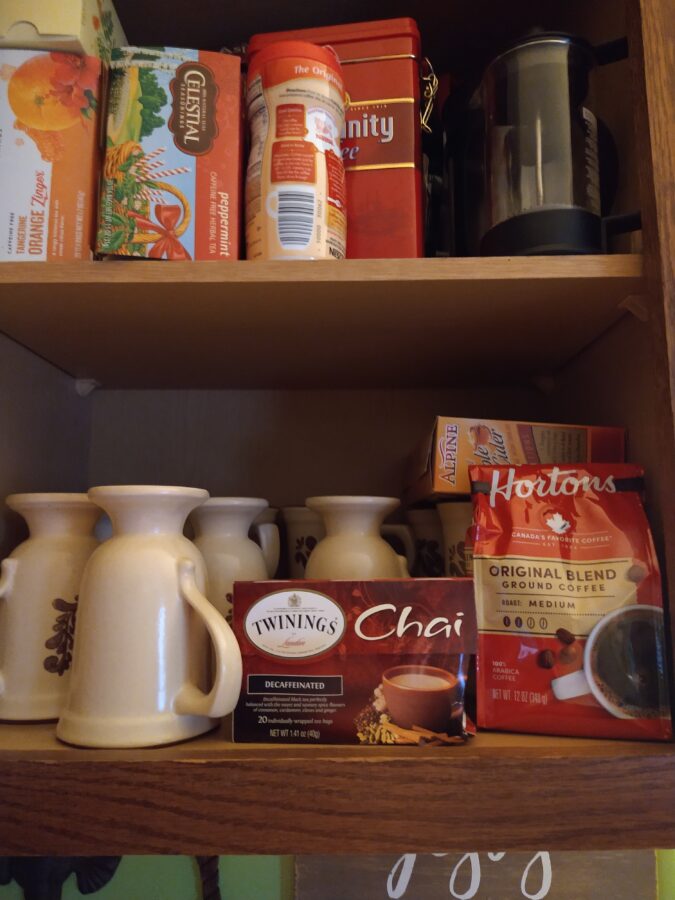 So we'll move on to the baking supplies (my DIL brings her own if she has to bake at my house 🙂) and the cabinet under my microwave that's sort of a catch all.
And, then my pantry, which is actually at the end of my laundry room (which is attached to the kitchen).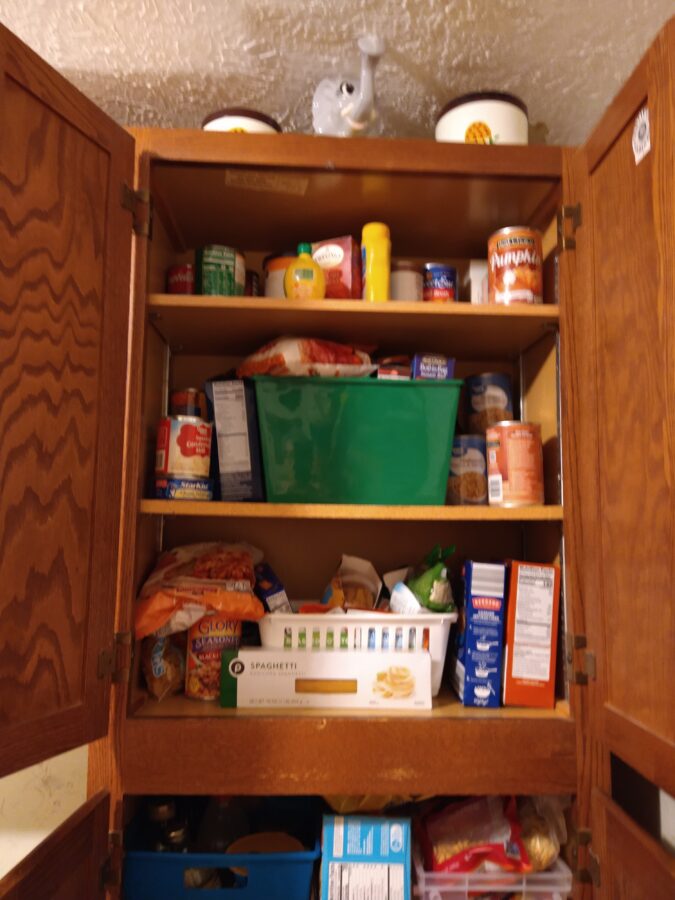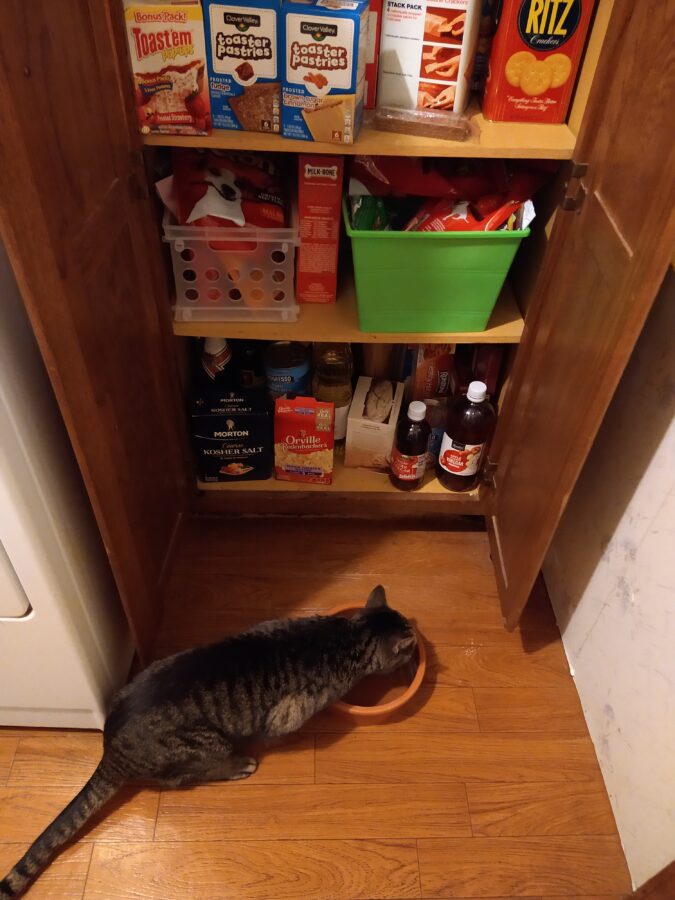 Please note there's an elephant on the top, and a cat at the bottom not being the least disturbed that I was trying to take pictures.  Actually at one point I had all that stuff organized, but those annoying little elves came in and rearranged or something and now I have no idea.
Told you I wasn't much of a cook!
Be sure to check out my blogging buddies for their take on this month's "Where Bloggers Live"
Bettye at Fashion Schlub
Daenel at Living Outside the Stacks
Em at Dust and Doghair
Iris at Iris Originals Ramblings
Jodie at Jodie's Touch of Style
Leslie at Once Upon a Time and Happily Ever After
Sally at Within a World of My Own