I've always loved the Christmas season and decorating.  We didn't do much of that when I was a child, perhaps because of the war years.  So, as an adult I always managed to have a tree and at least come decorations.
My husband thought you shouldn't put the tree up till Christmas Eve – and take it down before New Years.  I never enjoyed that tradition, but I lived with it.  However, since he's been gone, my tree usually goes up the day after Thanksgiving and I thoroughly enjoy it till I decide to take it down.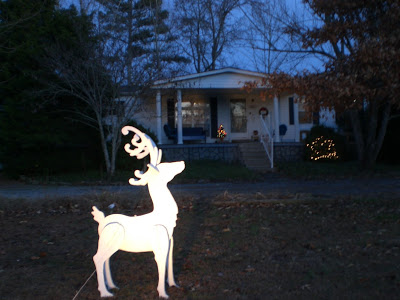 Chuck made this reindeer the year before he died after seeing one at Branson. There were two of them but for the life of me I've not been able to find the second one. I'm thinking he gave it away. Friends put this one up for me the year he died.  The pretty lightbox below was another gift from a friend a number of years ago.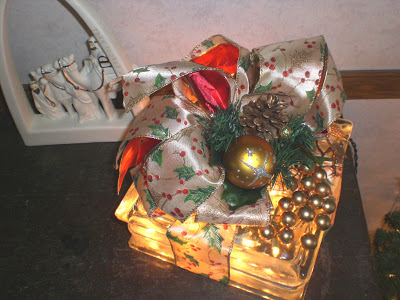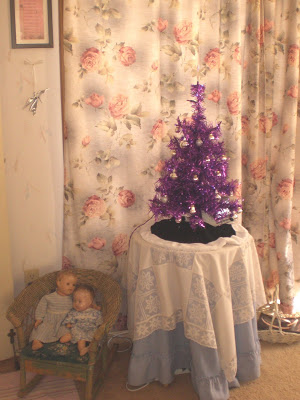 A dear friend (who has since passed away) gave me this little tree.  It even has purple lights.
Then there's the "Barbie tree"  I collected Barbies for many years (as an adult) – hence the Barbie Room upstairs.  They're all in storage now but I have all the adorable little ornaments showcased in my Office.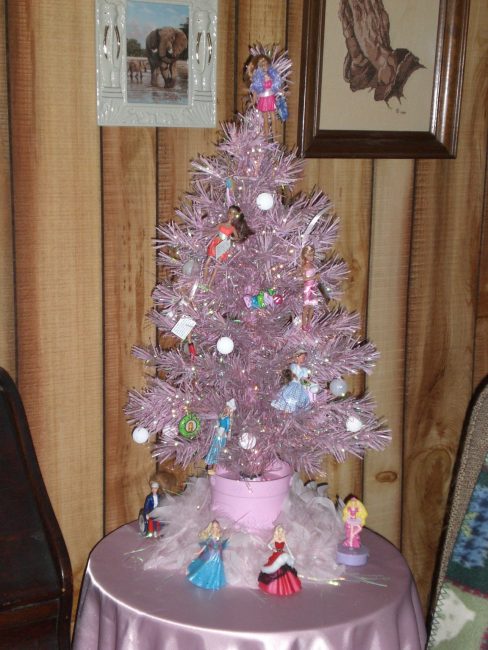 I haven't had this tree up since I've had very active cats – I can only imagine.